Caring Currents
Family Financial Feuds: When An Out-of-Touch Sibling Resurfaces, Is It for Love or Money?
Last updated: Nov 06, 2009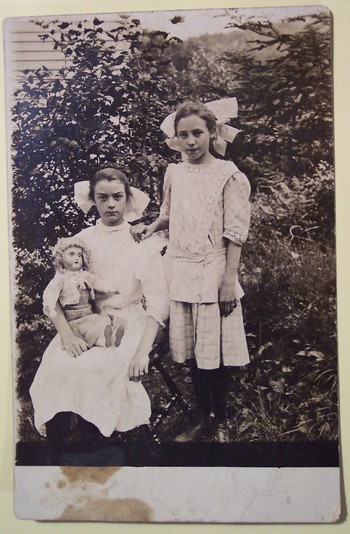 Patricia K. got the e-mail just a few weeks after Christmas. "The holidays had come and gone, and once again no one had heard from my sister Betsy -- not even a card," Patricia says.
Then suddenly, there was an e-mail in her in box. "The subject line was pure Betsy -- `I hear Mom's sick; why didn't anyone call me?!' Well, gosh, we didn't have her number -- we didn't even know what state she was living in."
Betsy, just three years younger than Patricia, had had a stormy relationship with her parents and sister since high school. She married young, a guy they thought was a lowlife. She had a baby, and proceeded to live one of those lives that lurches from disaster to disaster.
For a long time, the only time anyone heard from Betsy was when she called to ask for money, usually with her son as the excuse. She needed money to take care of Petey, she needed money to send Petey to school, she needed money to take Petey to the doctor.
Betsy was emotionally unstable, and she started refusing to let her parents see their grandson. That was the last straw. There was a big blowup, and Betsy moved to another state without providing the family her address or phone number. The silence stretched on for more than a decade, during which the girls' father passed away. No one knew how to reach Betsy; she didn't come to the funeral.
Fast forward to this year, when Betsy and Patricia's mother was diagnosed with metastatic lung cancer. The doctors said she probably had just a year or two left. By this point Patricia was an almost full-time caregiver for her mom, though she had kids of her own as well.
Then, somehow, through the grapevine of old childhood friends and community, Betsy learned her mother was sick and called. They had a long emotional reunion over the phone, and suddenly Betsy was back in the picture, promising a visit.
"I feel so awful, because I should be glad that she called my mom; it made my mom so happy," Patricia says. "But instead I feel awful. I don't trust her motives. And I don't want to get my hopes up that she'll come and help out, because I don't know if she will. And I hate to see mom getting her hopes up."
Then came the blow: Betsy told Patricia she was in debt and asked Patricia for a loan. The kicker? Betsy hinted that she would just be "borrowing" on money she expected to inherit from their mother now that she was "back in the family fold."
"I was so angry I could hardly speak," Patricia says. "But my mom doesn't know Betsy mentioned money or future inheritance to me, and I can't bear to tell her. She's so happy Betsy's back in touch, hoping she'll come visit. And if I say something about it, it'll sound like sour grapes, like I'm trying to put down my sister."
At the same time, Patricia says, the whole situation makes her so sad -- "I always remember how sweet Betsy was when we were little, how much fun we had playing together."
Patricia, growing more and more desperate for help as she cares for her mom, wonders what her role should be in this situation.
What would you tell her? Have you experienced something like this? Please share your stories and advice.