Caring Currents
Prevent Falls with Safety Tips from National Falls Prevention Week
Last updated: Sep 21, 2009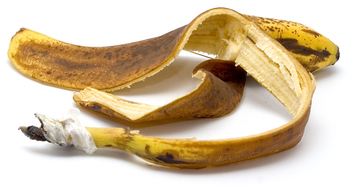 Falls Prevention Awareness Week kicks off today to honor the official first day of Fall. Across America, states are organizing activities to heighten awareness of the serious risk falling poses for older adults.
Every 18 seconds, an older adult ends up in the emergency room as the result of a fall, according to the Centers for Disease Control and Prevention (CDC). And every 35 minutes, an older adult dies from a fall-related injury. In fact, among older adults, falls are the leading cause of injury deaths. They are also the most common cause of nonfatal injuries and hospital admissions for trauma.
The good news is that falls are preventable. According to experts, a three-step plan can significantly reduce one's risk of falling.
1. Assess your risk of falling.
To start, use our Hip Fracture Risk Calculator. You may also wish to consult a geriatrician or GP for a full assessment -- and to talk about any underlying health issues that may be contributing to the risk. According to geriatric experts, [three underlying conditions are the most common causes of falls] (https://www.caring.com/blogs/caring-currents/3-key-steps-to-protect-against-falls-and-prevent-a-cascade-of-health-problems). If treated, older adults can reduce their risk of falling to a large extent.
2. Participate in a physical activity regimen with balance, strength training, and flexibility components.
Here's a guide to an exercise regimen designed to prevent falls by improving strength and balance.
3. Make sure you're in an environment that's safe and supportive.
It can be daunting trying to figure out what older adults need to be safe from falling in their homes or living facilities. Nowadays, though, there are many problem-solving strategies, tools, and devices to keep seniors safe. At Caring.com, we offer a guide to bathroom safety as well as a safety guide for Alzheimer's patients and we also review [high-tech tools and devices] (https://www.caring.com/blogs/caring-currents/new-fall-prevention-technology-keeps-seniors-steady-on-their-feet) that are coming on the market for fall prevention.