Caring Currents
Silence Not Golden -- Or Helpful -- For Dying Patients And Their Families
Last updated: Oct 09, 2008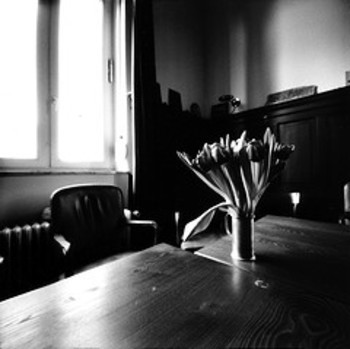 Should physicians talk frankly to terminal patients about end-of-life issues?
For years, this has been a matter of debate in the medical community: Many physicians worry that discussing death will distress patient and family alike, and cause the patient to give up hope.
But an important new study by researchers at the Dana-Farber Cancer Institute, published in the October 8th issue of the Journal of the American Medical Association, found that such conversations actually improve the quality of life for patients -- and their families.
Researchers found that patients who had end-of-life discussions with their doctors were no more depressed or hopeless than other patients. In fact, these patients also made decisions that eased their final days, choosing comfort care over more aggressive treatments, and calling in hospice services earlier than patients who didn't have such conversations.
What's most remarkable about these findings is the benefit for the patients' families. It turns out that aggressive end-of-life treatment often makes bereavement more difficult for friends and family of the deceased. Family members whose terminal loved ones were resuscitated or admitted to the Intensive Care Unit, for example, were more likely to be depressed six months after their relative's death than were relatives of patients who did not receive such treatment, according to Alexi Wright, MD, lead author of the report. "Our results suggest that end-of-life discussions may have cascading benefits for patients and their caregivers," according to study authors. 
Even in cases when aggressive treatment can't be avoided and a patient dies in the ICU, communication makes the grieving process easier for family members, according to a report published last year in the New England Journal of Medicine. In that study, family members of dying patients were given a brochure on bereavement and participated in an extended family conference with health care providers. Ninety days after their relative died, family members who had received the brochure and participated in the extended conference showed significantly fewer symptoms of depression, anxiety, and post-traumatic stress disorder than did members of a control group.
Alexi Wright describes how her findings have affected her medical practice: "Every time I hesitate in clinic and think, 'Oh, I don't want to have this conversation,' I think about this data and think about the potential benefits that can come from these conversations, steel up my courage, and begin to talk."
Image by Flickr user East Eneko used under the Creative Commons Attribution licence.