Caring Currents
End-of-Life Financial Lessons Learned the Hard Way
Last updated: Aug 15, 2008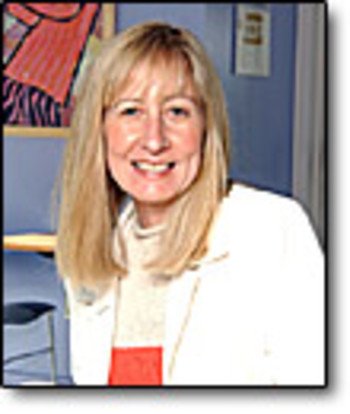 Francine Lipman teaches tax law at Chapman University, but when her mother was diagnosed with terminal cancer she realized that even with her extensive professional experience and training, she was in many ways ill-equipped to prepare herself and her family for the financial realities of her mother's death.
Lipman shares the real-world lessons she's learned about how to handle the financial implications of a parent's passing in a heart-felt and touching article originally published in 2006 in a legal journal, titled "Celebrating Life (Chai) and Taxes," which has since made its way around the blogosphere.
The most important lesson she learned? No matter how unpleasant it may seem, talk to your parents now about their wishes for the end of their life.
"As a CPA, attorney, tax professor, I clearly have an advantage regarding researching and understanding the many legal and tax issues presented for financial and estate planning. However, for the typical family...there are many critical details to accumulate, sort, and understand. These matters should not be put off until someone is diagnosed with a terminal disease," Lipman writes. "During the battle for life, focus should not be on death or taxes. The time to organize and arrange one's affairs is when one is celebrating life and not battling death."
Among the recommendations she makes to adult children caregivers, based on her own experiences:
Keep complete up-to-date records including all bills and revolving accounts, especially if your parent is suffering from a long-term illness and the medical bills will keep coming after death.
Get durable powers of attorney and advanced health care directives well before your parent is ill-- it's too emotionally wrenching and sometimes physically impossible to take care of these documents by the time they're actually necessary.
Find out the stories and provenance of heirloom items and family treasures while your parent is still alive. Besides the fact that your parent will probably enjoy taking trips down memory lane, it will help you to figure out after your parent's death which items are worth saving and which might be sold or given away.
Discuss and plan for funeral arrangements. Planning a funeral in the midst of the grief of losing a parent can be emotionally fraught -- to say the least -- for survivors. Plus, funerals can cost many thousands of dollars, which can be financially as well as emotionally devastating for the unprepared.
Lipman acknowledges that it's difficult to face your own mortality and that of your parents, so frank discussions about these topics can be a challenge. But then she recalls her mother's own advice about how to handle difficult challenges like these: "She said it was like eating an elephant: Take it one bite at a time."
Photo of Francine Lipman courtesy of Chapman University School of Law