Caring Currents
Just Diagnosed With Diabetes: Now What?
Last updated: Oct 16, 2008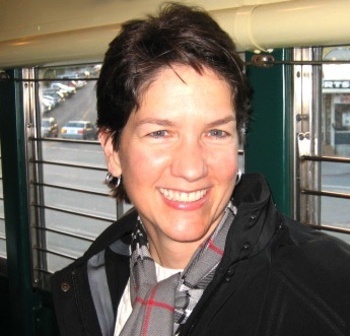 In her 20-year nursing career, award-winning, certified diabetes educator Theresa Garnero , a Caring.com expert , has helped thousands of older adults newly diagnosed with the disease. Theresa has devoted the past 10 years exclusively to diabetes care.
No need to just take my word for it, the uber-respected diabetes blogger Amy Tenderich sings her praises, too, in a recent post titled The Diabetes Educator We All Should See .
Ever since she started tackling this disorder, Theresa has been on the lookout for a useful diabetes guide for the newly-diagnosed, one that could help them manage this complex, often overwhelming, condition in a day-by-day interactive way -- with a little levity to offset the doom-and-gloom that so often accompanies a diabetes diagnosis. Frustrated that nothing like that was available, she teamed up with the American Diabetes Association to pen the just-released Your First Year With Diabetes: What To Do, Month by Month .
The guide is much like Theresa herself: practical, no-nonsense, and easy-to-follow, full of straightforward advice and tips, her own quirky cartoons, and a healthy dose of humor. Best of all -- for folks with the disease and caregivers alike -- every chapter contains a couple of nifty personal health checklists, each broken down into small steps people can take to help manage the disease. And, at month's end, there's a review sheet for summing up changes that have been succesful (or, um, not) to help keep track of -- and reward -- progress, or to refocus or recommit, as needed.
Theresa knows just how hard it is for older adults to change their ways. "You have better luck changing their religious practices than their eating patterns," jokes the self-described diabetes junkie-slash-health entertainer. "But making even modest adjustments could add years to their life. I try to show them how to put those good intentions -- 'I will eat better or exercise more' -- into play."
She advises busy caregivers pressed for time to skip over the science in the book (if they must) and simply head to the checklists as a way of connecting with a family member by finding out (and, equally important, following up on) what that person is willing to do to take charge of her health. If time permits, she says, you can always go back to understand the "why" behind the advice.
Case in point: exercise. Here's an excerpt from the book, so you can get a sense of how it works:
Day 16: Every Step You Take
Personal Goal
Today (date), I decided I can ( check one ):
Buy a pedometer and measure the number of steps I take every day.
Stretch before I walk. Start a program of 10 minutes of brisk walking three days a week.
Gradually increase the amount of steps I take on a weekly basis. Increase to 30 minutes of walking per day at least five days a week.
Walk while running errands rather than relying on my car.
Check out www.americaonthemove.org to find activities in my community.
Write my daily steps on a calendar, so I can watch my progress.
Don't quit if I miss a few days.
Need added inspiration for living well with diabetes for a long time? Look no further than this month's Diabetes Forecast , which features six people who've survived and thrived with diabetes for more than six decades .
So don't wait until a complication like vision loss or nerve damage or stroke forces change upon your family member with diabetes. Instead, encourage the person you care for to make modest lifestyle adjustments, so she can turn diabetes into a controllable condition rather than a debilitating and disabling one.
And while you're at it, inject a little fun into the proceedings. As Theresa likes to point out: Diabetes may be no laughing matter, but a good belly laugh may lower glucose levels. Now, that's something to smile about.
Book excerpt by permission of the author, Theresa Garnero.