Caring Currents
Diabetes Risk Test
Last updated: Mar 25, 2008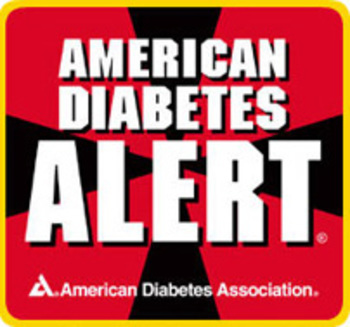 Today's the day to take the test. It's American Diabetes Alert Day, sponsored by the American Diabetes Association, an annual event and urgent call-to-action for folks to learn their risk for type 2 diabetes.
Who should do it? Anyone who's overweight, physically inactive, over the age of 45, or has a family history of diabetes – all risk factors for this chronic condition – should take a minute to answer seven simple questions on the Diabetes Risk Test. A score of 10 points or more indicates a greater risk for diabetes and an appointment to see a healthcare provider pronto is recommended.
Why bother? Type 2 diabetes has reached epidemic levels: A staggering one out of every five Americans are at high risk for getting diabetes – many may already have the disease and not know it. Left unchecked, the condition can cause complications such as heart disease, stroke, blindness, and kidney disease. But with education, lifestyle changes, and medications, if necessary, many people with type 2 diabetes can keep complications at bay.
Given the above, doesn't it seem wise to find out if you or your parent is at risk?
Image courtesy of American Diabetes Association.