Caring Currents
Diabetes Doughnut Hole Dilemma
Last updated: Sep 04, 2008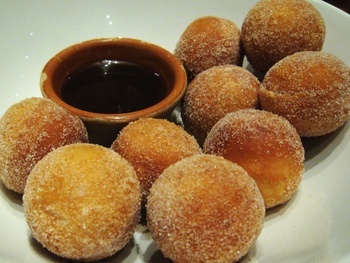 There's nothing sugary about this news. Last week fellow blogger Stephanie Miles reported on the catchily-named but confusing " doughnut hole ," a coverage gap in Medicare Part D prescription drug benefits that choked millions of seniors last year by forcing them to pay full freight for prescription drugs they had been getting cheaply.  Faced with this out-of-pocket expense, a sizable chunk of them simply stopped their treatments.
The elderly with chronic conditions are often hardest hit by the doughnut deductible -- this year capped at $4,050 for out-of-pocket costs -- and those with diabetes are no exception. About 10 percent of people with the disease stopped buying their drugs in 2007, according to the report . For those who do keep paying, finances can get pretty tight. Dick Robbins, 72, ponied up $300 a month with Medicare's help for diabetes drugs and syringes -- and up to $800 a month during the doughnut hole period, according to a recent Health story.
The New York Times weighed in this week with an editorial pointing out that skipping prescription meds could cause both immediate and serious consequences for those aging with diabetes. Earlier this year, a study presented at the American Diabetes Association annual conference showed seniors with diabetes who use insulin and don't have gap coverage hit the doughnut hole about 6 or 7 months after enrolling. Of those, almost half stayed on their diabetes drug regimen, but almost one-quarter dropped one or more drugs (usually for the balance of the year); 16 percent dropped all diabetes drugs; and 13 percent began a new drug.  What this data didn't show is whether some of those who dropped meds started on different ones. Still, the findings are worrisome.
What to do?
Check out the resources listed in last week's blog to figure out coverage options to make sure your parents can keep paying for diabetes drugs.
Review their drug plans' monthly payment notice, which should include information on how close they are to the gap.
Help them switch to a different Medicare Part D drug plan during the open enrollment period between November 15 and December 31, if it means they'll get better coverage.
The bottom line here: Don't let a loved one get caught short. As one person dinged by the doughnut hole noted in reply to a Wall Street Journal post on the subject: "Ninety percent of seniors never heard of the doughnut hole until they go to the pharmacy, where their jaw drops as they're told that their benefits are suddenly up and they themselves have to pay several thousand dollars out-of-pocket before the plan's coverage kicks back in. Ask your own mother or grandmother if you need further evidence!"
Sound advice. And to keep it sweet:  Find out if and when the doughnut hole eats into your family member's finances so you can plan ahead to prevent necessary prescription diabetes medications from breaking the budget.
Image by Flickr user Charles Haynes used under the Creative Commons attribution license.