Caring Currents
A New Friend in Your Dementia-Care Journey
Last updated: Jan 19, 2010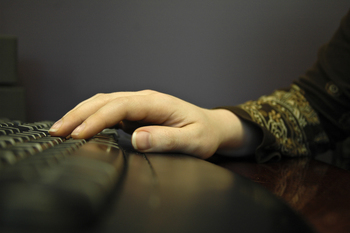 If you're caring for someone with Alzheimer's or another dementia, you need several categories of people at your disposal. Among them:
1) Someone to listen: A spouse, a best friend, a sibling ""- someone reliably receptive who you can call day or night when you need to vent is a must.
2) A doctor you trust: Especially early in the journey, you want a physician who can tell you what's normal and what's not, and who can help you make the hard choices that dementia diagnosis and care often involves. A geriatrician is usually the best choice if you can find one.
3) Family, friends, and neighbors: Where would any of us be without a circle of dear ones who can provide hands-on help?
4) Knowledgeable experts: Those with expertise can [answer questions] (https://www.caring.com/ask/search?topic_id=ask-alzheimers-and-other-dementias), offer advice, guide you along the way. They're as near as [local resources] (https://www.caring.com/local) or as far flung as the Internet.
5) Caregivers who are treading the very same road. This category is critical. There's nothing quite so rewarding "" so relieving "" as gleaning what-works-for-me tips and hearing yes-I'm-stressed-but-determined, too, from those who know.
In this last (but by no means least!) category, I'd like to introduce a wonderful voice to you: Elizabeth Shean of the new Caring.com ["Dad Has Dementia"] (https://www.caring.com/blogs/dad-has-dementia/week-1-dad-moves-in) blog. Not only does Elizabeth's father have dementia, he just moved into her Southwestern home over the holidays. (And it starts with a bang: He was threatening to murder her mom.)
What's especially interesting about Elizabeth are the multiple lenses through which she experiences her situation: As a concerned daughter, as a nurse (her profession), as a wife, as the sibling who (with no kids at home and enough space) seemed like the logical one to take dad in.
Please join me in following her week-by-week journey "" one that any of us touched by dementia can relate to, and learn from.