Caring Currents
Help Seniors Beat the Dangers of Summer Heat
Last updated: Jun 23, 2008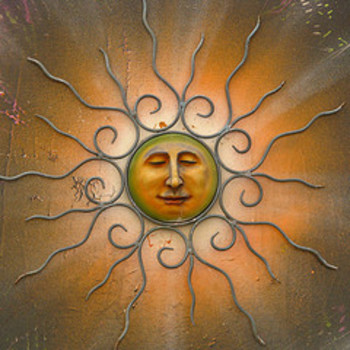 All Rights Reserved
Summer's here. And with it come health risks for seniors. Older people are especially vulnerable to heat illnesses, as elaborated on by the Centers for Disease Control. The two biggest risks are heat stroke (extremely serious) and heat exhaustion (milder than heat stroke but still serious). Dehydration and heat cramps are in there, too.
There are several things you can do to help protect your parents from the dangers of baking-high temps.
Make sure they:
Are drinking plenty of hydrating fluids, like water, and avoiding dehydrating fluids, like alcohol and caffeinated beverages
Limit time in the direct sun and wear hats, sunglasses, and sunscreen
Have working air conditioning or electric fans -- and know how to use them
Talk to their doctors about the relationship between heat and their medical conditions and medicines -- some illnesses and meds affect how our bodies deal with heat
Aren't overdressing; some seniors can't tell if they're too hot and layer on clothes out of habit.
Other actions to take when it's really frying outside:
Visit elders once or twice a day to make sure they're OK. If you don't live nearby, ask neighbors, friends, caregivers, or the local police department if they can do daily checks. In a previous blog, I wrote about senior check-in services.
If they don't have air conditioning, arrange for them to visit some place that's air conditioned for a few hours daily to cool off, such as a movie theatre, shopping mall, or cooling center (easily found with an online search using your parents' town).
Keep glasses or bottles of cool water within easy reach. Refill often.
For more: the state of California has helpful background on seniors and heat, as does the Baylor College of Medicine. The blogosphere is all over the topic, as you can see from the Maryland Elder Law Blog, and this blogging nurse.
Hope this helps you and your loved ones kick and back and enjoy the pleasures of summer. Maybe even together.
Image by Flickr user kyz under the Creative Commons licensing agreement.