Caring Currents
Saving Money With Coupons -- Everybody's Doing It
Last updated: Mar 06, 2009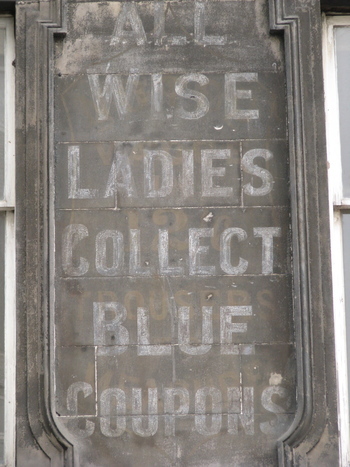 Last week I was talking with an old friend who's spent the past few years caring for her increasingly frail mother, just as I did before my mother died in June.
Our conversation turned -- as so many do, these days -- to how we needed to cut back on household spending. "It's even trickier to save when you're shopping for two households and everyone has their own list of things they need," my friend said, explaining that although her mother is still in her own home, she isn't strong enough to do her own shopping and needs most of her meals prepared for her.
But, my friend said, she and her mom had cooked up a way to save money with coupons. "We call it the multi-generational coupon mission." I started laughing, because just that day I'd seen a mention in the Wall Street Journal blog The Wallet that the term "coupons" had just turned up on a list of most-used search terms on Google. In fact, according to research firm ComScore, "coupons" was used by 19.9 million users during the month of December, up 161 percent from the previous year.
So I asked my friend to explain how her system worked. While both women agreed that coupons could result in big savings, my friend -- a working mom of two teen boys -- had long ago stopped using them, finding them too time-consuming. Her mom, she said, was appalled, and was always nagging about deals she'd seen in that day's paper.
"Then it occurred to me," my friend said, that she and her mom could do this together. "My mom has all the time in the world, so I let her be in charge of the coupons. Even though I'm doing the shopping, she can cut out and organize the coupons so they're easy for me to use when I get to the counter." The strategy worked even better than they expected -- her mom feels like she's providing a useful service, and my friend gets to feel like a thrifty shopper when she watches the savings ring up.
Here's how it works:
Each household keeps a running shopping list, "double spacing" the items so there's a blank line below each one.

Grandma goes through the Sunday papers and weekly mailers, clipping out coupons. She organizes them by type of product; one stack of coupons for packaged foods, one stack of coupons for basics like meat and dairy, one stack of coupons for pet food, one for canned food, etc. Keep a separate stack of coupons for beauty products, cleaning products, and other extras, since there tend to be a lot of coupons for these types of products.

Before you go to the store, match your coupons with your grocery list, noting the word coupon under the item. You could also note the brand the coupon is for, so that when you get to the soup aisle, for example, you buy the right brand of soup.

Put the stacks of coupons into separate envelopes so they're easy to find, and stick them in your purse.

While you wait in the checkout line, use your grocery list to remind you which items you have coupons for. Pull them out and put them in order so they're ready to hand over as the item scans through.
Have other ideas? Let's share them here, so we can all save.