Caring Currents
Clinical Trials Missing from National Databases
Last updated: Sep 11, 2009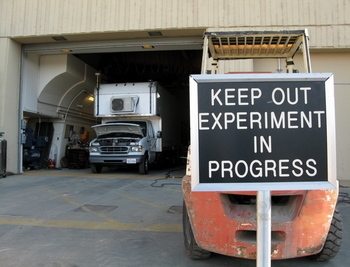 Finding and joining a clinical trial is sometimes the best way to get help when doctors have run out of treatment options. We've all heard the stories about patients who joined a trial for a new therapy and made a miraculous recovery after being told there was no hope.
But there's some important news that everyone researching clinical trials should know: It turns out that not all clinical trials are listed in these databases, at least not at the beginning of the trial when it would be possible to join. A startling survey published this week in the Journal of the American Medical Association (JAMA) surveyed 323 trials for which the results were published in major medical journals. What they found: Only 45 percent of the trials were properly registered at the beginning of the trial, 13 percent weren't fully registered until the study was completed, and more than a quarter of the trials -- 27 percent -- never made it into a clinical trials database at all.
JAMA editors and others were up in arms at the news, because publishing data from an unregistered trial is a violation of an important rule set by the International Committee of Medical Journal Editors. The policy says that all trials started after July 1, 2005 must be registered before they begin recruiting patients in a publicly accessible registry, or the resulting studies won't be considered for publication.
More importantly, though, this revelation also means that when you search for clinical trials that might benefit family members, friends, or yourself, you're not looking at a complete list. Even worse, it leaves open the possibility that you could hear about a trial that might have benefited you only after the results come out.
When it comes to finding a clinical trial, there won't be a real solution to this issue until researchers get with the program and register all trials. But now that we know we can't rely on the databases to be complete and accurate, it puts even more responsibility on us as health consumers to be vigilant about uncovering information on our own.
How do you find a clinical trial that's right for you? Follow the steps in our clinical trials guide, starting with a search of the two primary databases, one run by the [National Institutes of Health] (http://clinicaltrials.gov/) and the other by a medical information company, Centerwatch.
But don't stop there. Talk to doctors. fellow patients, and advocacy groups such as LiveStrong or the Susan G. Komen foundation to find out what types of research are being done that might benefit you or those you're caring for. Once again, it seems it's up to all of us to be on our toes.