Caring Currents
Dementia and Consistency
Last updated: Mar 03, 2009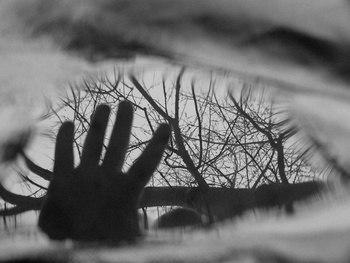 Life is all about change. Most of us thrive on it -- unless we have dementia. Change can be upsetting to people with Alzheimer's or another form of dementia because it's the opposite of what brings them so much comfort and joy, the security of consistency.
And yet families can't always keep everything consistent for someone with dementia. Change (a.k.a. regular life) inevitably crops up. A few examples:
Unplanned change. One of the wonderful elder companions who logs hours with my father is facing surgery and an absence of several weeks. There are two or three companions from the same home-care agency who spend time with Dad, but this is the primary one, and who he feels most comfortable with. When it's one of the "subs" (who come just once a week) he's out of sorts. When a sub has to take him somewhere by car, he's a little edgy, as if uncertain she'll really return him "home" where he lives with my brother. He's always extra-tired and fretful the next day.
I know my sister-in-law is tempted to skip hiring back-up care because it can be hard to deal with the aftermath of change. And yet, the help is vital.
Changes of scenery. Travel, even day trips and short distances, provides caregiving families with a needed break from routine. But there's a risk of change to weigh whether you're bringing the person with dementia or leaving him with someone else.
For example, Dad can happily do day trips but even overnight visits to his other children nearby usually prove so disconcerting -- new bathroom to find, new bed, new place to wake up, even if he was just there the week before -- it takes days of increased confusion before he's calm again. So we've decided overnights aren't worth the trouble unless we can't avoid it.
Seasonal changes. Holidays and summer vacations bring all kinds of changes: more visitors and crowds, different traditions, new events. How much do you involve the person with dementia? It can be hurtful to the primary caregiver and family to forgo them -- yet stressful for the person.

Small, seemingly innocuous change. You want to rearrange the furniture, say, or paint the walls. But you don't want the person getting lost in his own home. Maybe you change in baby steps. Or you leave his room alone but fix your own.
There's no right or wrong answer how to navigate these quandaries, eldercare experts say. The goal should be to preserve as much continuity as possible for the person with dementia -- a daily routine, familiar surroundings, favorite activities -- without completely sacrificing your own human need for stimulation and change.
Change isn't always worth the effort and cost (financially, emotionally) but it's not never worth it, either.
Finally, it helps to remember that a bit of change is good for the person with dementia, too. Social interactions lift mood, stimulate the brain, and make one feel useful. So does a class at the senior center or a [new project around the house] (https://www.caring.com/articles/how-to-keep-someone-with-alzheimers-or-other-dementias-busy-and-active).
How much change is worth the trouble? How do you decide?