Caring Currents
Cash and Counseling Program Offers a Paycheck for Care Giving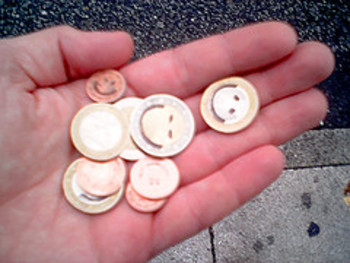 All Rights Reserved
Providing care to an elderly relative can be costly not only emotionally but also financially. One study of 30 families providing care determined that collectively, they would sacrifice more than half a million dollars over their care giving years in lost wages alone.
Of course, none of us are in it for the money, but it certainly is nice when a government program comes along that recognizes the financial strain care giving can place on a family.
The Cash and Counseling Program, also known as Self-Directed Services -- allows Medicaid recipients who would otherwise be eligible for in-home care benefits to receive the money themselves, and spend it on their own care as they see fit, including paying family members to look after them -- does just that.
Self-Directed services under Medicaid are now available in more than 15 states. The good news is that the federal government recently eliminated the requirement that states get a Medicaid waiver in order to offer the program. Now that the process has been simplified, at least 18 more states are planning to adopt Cash and Counseling over the next several years.
These are the years during which more and more of us will be taking on greater responsibility for our parents -- cooking for them, taking them to doctor's appointments, perhaps even moving them into our homes. What I wonder is how getting paid to do these things might change the parent-child dynamic.
On the one hand, getting compensated could certainly take the pressure off -- especially if you've had to cut back on paid work -- and this might decrease the odds of resentment creeping into the relationship. But could a paycheck also create unexpected strains? Could a parent -- perhaps one whose perceptions are beginning to be altered by dementia -- start thinking that you're "in it for the money," or begin treating you like paid help and making unreasonable demands?
As Cash and Counseling catches on, these may be questions for the next round of researchers. Meanwhile, to learn more, check out Caring.Com's article on how Cash and Counseling works, and a related guide to putting a personal care agreement in writing.
Photo by Flickr user materials boy, used under the Creative Commons licensing agreement.