Caring Currents
Financial Crises for Caregivers: The Time vs. Money Dilemma
Last updated: Mar 27, 2009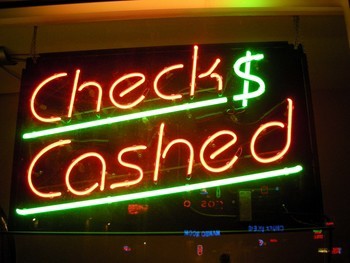 When a family member needs to be taken care of, how do you do it and still earn a living? This isn't a question I ask lightly; it's an issue that's sinking family budgets all over the country. And it's an issue that's being discussed actively in groups here at Caring.com, where members share their problems and receive ideas, suggestions, and sympathy from others in the same boat. When it comes to figuring out how to care for parents or other family members without going bankrupt, our shared wisdom is producing some great strategies.
If family members can't share caregiving responsibilities, ask them to share household costs.One issue that's coming up a lot is what happens when mom, dad, or grandma moves in with one adult child -- or that child moves into the family home -- and that person becomes the primary caregiver. Meanwhile, other family members are less affected and able to go on with their lives. Well, doesn't it make sense for those family members -- whose ability to earn a living hasn't been affected -- to contribute funds to the family that's taking the financial hit? Absolutely, say our members, hearing the story of JenS, who is trying to care for her grandmother while raising a young family of her own. Other family members should pitch in to help with living expenses. In addition, the person with whom the aging relative is living should feel free to hire help when needed, with other family members footing the bill.

Get paid by the government to care for your family member. Depending on what state you live in, it may be possible to receive money from Social Security to be a "personal care assistant" for a family member. Often a course or certification is required, and the process is more or less complicated in some states than others. Read how anonymous explained the process to Meigster here.

We also have excellent expert advice on how to get paid for family caregiving.

Hire help to take care of your neglected responsibilities -- and make sure your family shares those costs. I'll never forget looking up one day from scrubbing my mom's bathtub and realizing that my daughters were bathing in a tub that hadn't been scrubbed in weeks. As many of us have learned the hard way, when you're trying desperately to keep a parent living independently in their home, your own home suffers in direct proportion. When people asked why my mom couldn't at least pay for a cleaner once in awhile, I had a pat answer -- she wouldn't let anyone into the house. But upon reading the thoughts of others in my situation, I've realized I could have hired a cleaner to keep my own house decent, then asked mom to pay me back for that cost.

Be creative in trading services and cutting costs. If you're still working while caring for a parent, don't be shy about asking for help to do the things you can't do. Many friends, neighbors, and family members are more than happy to help most of the time; often they just don't know what to do. Let others pick up your kids from school, grab milk and bread from the grocery store for you, mow your lawn while they're mowing theirs. If you've quit your job to care for family members, then chances are you have more time than money. So save receipts and ask your parents to reimburse you for gas and expenses, like JJcares, and learn to get utility discounts and save with coupons, from By God's Grace.
Share your good ideas here.