Caring Currents
Caregiving: Does it Have to Be This Hard?
Last updated: Apr 03, 2008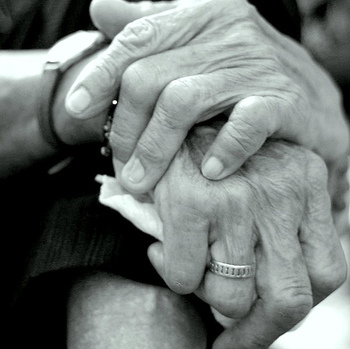 The statistics on caregiving in the U.S. tell a powerful story:
There are an estimated 36 to 38 million caregivers in the U.S., according to a 2004 survey by AARP and the National Alliance for Caregivers.
AARP estimates that the total unpaid value of labor by caregivers is at least $350 billion per year.
Caregivers are at increased risk for heart disease, arthritis, cancer, diabetes and other stress-related diseases.
Caregivers suffer depression at twice the rate of non-caregivers.
A confluence of factors make caregiving different – and more challenging – today then it was in the past, according to Suzanne Geffen Mintz, who heads the National Family Caregivers Association and is a caregiver herself.  In her book, A Family Caregiver Speaks Up: "It Doesn't Have to Be This Hard,"   Mintz points out that people today are living longer; at the same time, our society is far more mobile, healthcare costs are prohibitive, and more women are working outside of the home.  All these factors have resulted in a caregiving crisis -- a crisis that is likely to get worse before it gets better as the population ages.Today, we have the scientific and technological skill to keep people alive longer, but we don't have the social supports in place to help families take care of them. As Mintz points out,  "Doctors can restore a man's health after a stroke, but there is no guarantee that he and his wife will be able to cope with the fact that he can no longer speak or walk as steadily as he did before, and there is no one person, or team of people, for them to call who will jump into the breach when they need help navigating the new and rocky terrain of their daily life."What's the answer for caregivers who find themselves stranded in this new and rocky terrain? There are no simple solutions, although Mintz proposes a host of policy reforms that could make life easier for caregivers in the future. In the immediate term, Mintz and others agree that building a support system can ease the relentlessness and isolation of daily life as a caregiver. A neighbor or two you can call when you're in a jam, a friend who'll drop by with dinner now and then, a caregiver support group , an online discussion group – these small connections can provide the foundation you need to build a sustaining community. Are you getting the support you need? Tell us what's working – or not – where you live. Image by Flickr user Jefferson Siow, used under the Creative Commons attribution licence.