Caring Currents
Caregiving Advice From a Doctor Who's Been There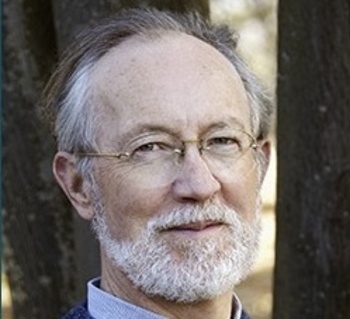 All Rights Reserved
You'd think three decades as a doc caring for elders would mean you'd have a relatively smooth time taking care of your own parent in her old age. Right?
Nope. Geriatrician (a doctor who specializes in the care of seniors) Dennis McCullough had to navigate his own bumpy journey on the road to caring for and helping his mother live well in her final years. At one time an active, healthy 85-year-old retiree, Bertha McCullough endured many typical late-life health challenges and ended her days as a much-weakened 92-year-old in hospice care. She died from the inevitable and irreversible frailty that afflicts the very old.
Such a senario may sound all too familiar to many of us. To complicate matters further, in the midst of his mother's decline, McCullough was struck by an autoimmune disease, reactive arthritis, for which traditional medicine didn't have an answer. The painful, disabling condition forced the physician to give up practicing medicine and pick up a pen. That proved a blessing for all of us. He wrote a guide to caring for loved ones in later life titled, fittingly, My Mother, Your Mother. His philosophy for aged care -- what he calls slow medicine -- forms the basis of his book and an earlier Caring.com post on the same subject.
In a recent chat, McCullough shared his personal pearls, gleaned from being in the trenches, just like the rest of us, but in his case, mostly caregiving from afar.
Take the time to spend some time with the people who support your parent. These folks might be friends, family, neighbors, or doctors. Make sure they understand -- and sign on for -- the kind of caring plan your parent wants. If, for example, your mom wants to stay at home for as long as possible but a relative's response is "put her in a nursing home" after the first medical crisis, you may have to expend some energy bringing that person on board so a senior can live independently a little longer. Doctors, McCullough concedes, may be particularly hard to persuade on this front.
Find out if your parent's doctor will make the occasional house call. Somewhat surprisingly, this old-fashioned service is coming back in vogue (it's certainly cheaper than a trip to the E.R.), even in some urban areas, says McCullough. Avoiding travel or long waits in hospital corridors can make a huge difference to the quality of life of a frail elder.
Use the opportunity to repair strained or distant relationships. In McCulloch's case, he reconnected with a sister he'd never been close to or had much in common with. "This was healing for both my sister and I, and it made a huge difference to my mother to witness it," he notes. "When a person's world is getting smaller and her health is getting frailer, her main concern is how the family is doing. That's a universal reaction that transcends class and culture."
Enlist the help of the younger generation. McCulloch's daughter stepped in to help one winter when McCulloch himself was too sick to go to his mother's aid, during a time she needed to be hospitalized. The experience of caregiving across generations was a positive one for young and old.
Discontinue medications that no longer serve a role. Reevaluate meds on a regular basis for the very old. A pill that makes perfect preventive sense at age 65, may simply be unnecessary at 85. Scaling back on drugs or ratcheting down doses can also help reduce unwanted side effects, like dizziness, sleepiness, or lack of appetite, all of which hit the elderly especially hard. At the tail end of life, cutting all drugs except those that offer comfort may be warranted. Know your parent's wishes in this regard -- and communicate them to her doctors.
Pay attention to the little things. In the midst of cancer, heart disease, and other big concerns, remember to keep tabs on the small stuff, such as constipation or loss of appetite, which can make daily life difficult for seniors -- and become big problems.
Put in place support systems. McCulloch has a term for it, what he calls a circle of concern. Not all these folks will caregive, but they can offer moral support to those who do, he notes. "People tend to think that they have to handle the business of caring for an older adult in isolation," he says. "That's simply not the case -- and no one can do it alone."
In essence, in whatever way you're able, show up, lend a hand, listen to what your loved one wants -- and for what's not being said, advises McCullough. "I learned so much about my mother -- and myself -- during this whole process," he says. "This kind of caregiving is an important stage in human development and maturation. And it's key for all of us as we move towards our own aging."
I suspect few of us would argue with the good doctor on that score.
Photo of Dennis McCullough, courtesy of author.