Caring Currents
Tips to Help Family Caregivers Save Both Time and Money
Last updated: Aug 31, 2009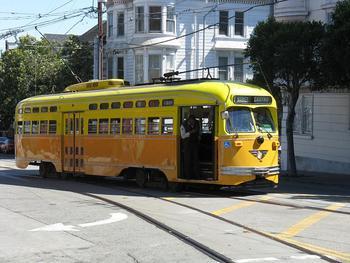 How often does it occur to you that saving time and saving money are two sides of the same thing -- several times a day, right? The more time we spend caring for our parents and other elderly family members, the more deeply it cuts into our ability to work and earn an income. As summer turns to fall, kids go back to school, and work ramps back up from the August lull, caregivers get stretched even thinner. It's the perfect time to try some relatively simple strategies that could reduce your caregiving burden.
1. Transportation.
Driving someone to appointments, events, and on shopping trips probably makes up a significant part of your to-do list. Some alternatives:
"¢ Help your parent or other family member to convert to public transportation. Senior citizen fares on busses, trains, and subways can add up to big savings with today's gas prices. Not to mention time-savings. Of course, this is a lifestyle change for many seniors, and you may have to do some confidence-building. What I did: Got my mom a route map and schedule, and helped her figure out simple routes and times that could be used to accomplish common errands. I also got her a cell phone on my family plan so she could call me if she missed the bus or got stranded.
"¢ Car-pool with other seniors. If your parent belongs to a church or synagogue or uses a local senior center, talk to the folks there about car-pooling or van transit opportunities to events, shopping, and other venues.
"¢ Sign up with senior transportation services. These are area-specific, but with a couple of calls you can find out what's available where you live. Start with your Area Agency on Aging and the National Transit Hotline, which provides the names of local transit providers who receive federal money to provide transportation to the elderly and people with disabilities; the toll-free number is (800)527-8279. The good news is, many of these are door-to-door services.
2. Food and Supplies.
Grocery shopping and errands are another time-suck. Instead:
"¢ Order home-delivered groceries. Most major grocery store chains offer home delivery via the phone or internet. Save on gas, and minimize shopping hassles. Search the internet, using your parents' town and the name of the stores they use. Many pharmacies deliver now as well.
"¢ Apply for discount food delivery. If your parent lives alone and is on a fixed income, investigate whether there are local services in your area that deliver groceries to seniors at a discount, or even free. In the central and southeast United States, the charity Angel Food Ministries offers once-a-month delivery of $60 boxes of groceries for $30 to anyone on a fixed income.
3. Talk to Medical Staff About Cost and Transportation Issues. Let your family member's doctor and the rest of the medical staff know that you're caring for your aging loved one and that everyone is on a limited budget. Explain that when possible, cost, scheduling, and transportation issues need to be taken into account. When I did this, it turned out there was a new clinic closer to a bus line where my mother could access services such as lab tests, eye care, and physical therapy.
Often the doctor can help you choose medications that are less expensive and can help you prioritize among health care treatments, advising you on which ones can be safely delayed. Depending on the type of insurance you're dealing with, doctors can also tell you about public health settings where you may be able to obtain certain health services at a lower cost.
Most importantly, don't be embarrassed or ashamed to let those around you know that money's an issue and time is tight. These are hard times, and many of us are in the same boat. When you tell others you're strapped for time and cash, it's like opening a door. You'll be surprised how much people are willing and eager to help, once you let them in.