Caring Currents
Good News for Caregivers: The Most Depressing Day of the Year Is Behind You
Last updated: Jan 20, 2009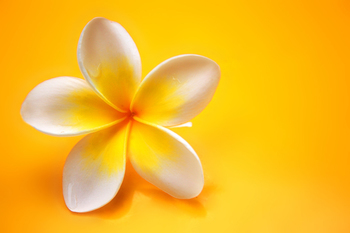 There, I'm feeling better today. And not just because Inauguration Day always brings an air of fresh beginnings. I'm on the upswing because…it's not yesterday. Yes, January 19, 2009 was "the most depressing day of the year," according to modern folklore – and even worse, it was "the most depressing day in history."
Stick with me, please. It gets cheerier.
A UK psychologist dubs the third Monday in January (a.k.a. "Blue Monday") the year's most depressing 24 hours because of a calculus involving the weather, peaking illness, Christmas bills coming due, and New Year's resolutions going bust. And thanks to the economy, he says, this year was ultra-blue (no political pun intended). Oh, and another academic claims it's the worst day for accidents, too.
Hope you stayed safe. But if you're caring for a sick and/or aging family member, any day can take MD-Day (for "most depressing") honors, of course. Certainly there are many great days in coping with loved ones. But there's no shortage of factors tugging us down, either:
Having too little help
Feeling a lack of control
Having no time for yourself
Having no time for everything else
Feeling financially-stressed
Being in poor physical shape
Feeling unappreciated
Experiencing marital stress
Having other family discord
Swimming in emotional soup: Guilt, anger, resentment, boredom, disappointment; did I mention guilt?
Being unable to clone one's self
That wasn't a checklist, but if you thought, "check, check, check…" as you read, you're probably not alone. (Did I miss anything?)
Now here's a new entry to that list of stressors: How long you perceive your caregiving lasting. A new study in the journal Psychological Science finds that thinking we have a limited amount of time to participate in an activity makes us appreciate it more and motivates us to make the most of things. Though the research was done on college students, it applies to caregivers, too, I think. Often those in "crisis mode" (a sudden medical crisis, a hospitalization, hospice) run on adrenalin and make the most of each moment. We may fear or grieve, but we're in too much in emotional hyperdrive to droop into feeling depressed.
On the other hand, caregivers in chronic care situations -- dementia especially, but also other long-term illnesses or disabilities -- often don't experience a "now or never," "cherish the day" mentality. It's perfectly understandable; we slip into everyday life. But then when the drudgery and low-grade stress of everyday life go unmanaged -- or worse, ignored -- depression knocks.
The day-brightener here is that nearly all the mood-affecters I've mentioned can be managed or changed. I'll be looking more closely at them all. Down days may be inevitable but downright depression doesn't have to be.