Caring Currents
Cancer Wisdom: The Hard Lessons We Learn From Cancer
Last updated: Feb 17, 2010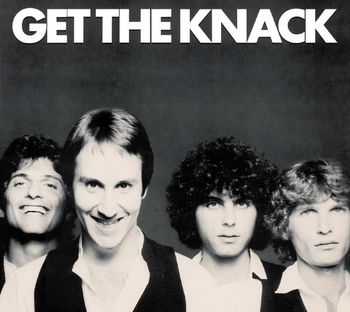 Today I heard the news that Doug Feiger, lead singer of the late '70s new wave band The Knack (Remember the hit "My Sharona?") died of metastatic lung cancer over the weekend. He was 57 and had battled the disease for several years.
The news made me sad because Feiger is one in a surprisingly long list of 70s and 80s Baby Boomer icons, including Patrick Swayze and John Hughes, to die in recent months, and I think it's making all of us in that age range sit up and take notice.
But what really moved me were some words Feiger said to another journalist when interviewed for his hometown paper, the Detroit News, just a few months before he died. Here's what he said:
"I've had ten great lives. And I expect to have some more. I don't feel cheated in any way, shape, or form."
Would you be able to be so philosophical if you received a terminal diagnosis in your mid 50s? I'd like to think I'd be capable of such wisdom and perspective, but I'm not sure.
Also this week I received a lovely gift from a close friend who's a breast cancer survivor. It's a calendar called Pinups for Purpose that features breast cancer survivors as models.
Each page not only features a tastefully and humorously staged "pinup," but also a personal note from the breast cancer survivor who modeled for the shot. Here are a few memorable quotes from these brave ladies:
"There are gifts in all things presented to us, however odd the gift box may appear, and breast cancer was no exception."

"My experience with breast cancer has been a bridge to so many others who have walked the same walk. These women have become friends and each a link in a chain that has held me strong."

"It's been eight years since my diagnosis and treatment, and the lessons are reinforced with each experience of death: Don't take anything or anyone in your life for granted!"
Here at Caring.com, many of us are caring for those with cancer or another serious illness, or have cancer ourselves, or even both.
What life lessons has cancer taught you? We'd love to hear your experiences.