Caring Currents
Cancer Patients Fight for Access to New Drugs
Last updated: Jun 12, 2008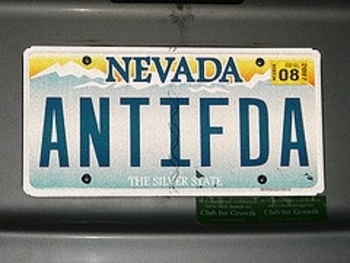 What do you do when your loved one with cancer needs an experimental drug or treatment, yet  a clinical trial isn't an option? At one point or another, many cancer patients and their families face this intimidating scenario, often without much guidance. 
The American Cancer Society estimates that 100,000 cancer patients in the U.S. currently receive drugs "off protocol," meaning they're getting a drug that hasn't yet been approved or is still in the clinical trial stage, but without participating in a trial themselves. (There are many reasons why this might happen, among them that the criteria for clinical trials can be quite strict.)
Every so often major controversy re-ignites around this topic, and that's what happened last week when the American Society of Clinical Oncology (ASCO) convened a panel titled "Access to Investigational Drugs Off-Protocol: What Do We Owe Patients?"  The panel itself was excellent and very informative, reports one of my favorite bloggers, Jeanne Sather, in The Assertive Cancer Patient.
But rumors and accusations flew when ASCO didn't allow a representative from the Abigail Alliance to speak on the panel, an omission that led the original chair of the panel to resign in protest. (The group was founded by the parents of 21-year-old Abigail Burroughs, who died of squamous cell carcinoma after being denied access to Erbitux, a then-experimental drug. The group practically put the issue of patient access to "off-protocol" cancer drugs on the map.)
With the FDA currently demanding even more restrictive rules governing access to experimental cancer drugs, this topic can only get hotter in the coming months. Just two weeks ago the Senate began considering the Access Act, which seeks to grant terminally ill patients access to experimental treatment despite lack of FDA approval. Needless to say, the Abigail Alliance is marshaling support for the act.
Is this issue important to you? I'd like to hear your story about seeking -- or being denied -- experimental treatment.
Image by Flickr user itchmo used under the Creative Commons attribution license.