Caring Currents
Cancer Research Breakthroughs Offer New Cancer Drug Options
Last updated: Jun 05, 2008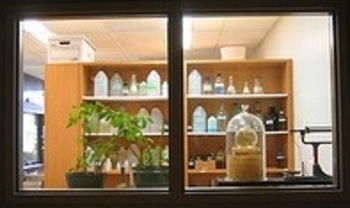 So often cancer research, when reported in the news, offers futuristic promises that aren't of much practical use to those fighting the disease.
Not so at this year's meeting of the American Society of Clinical Oncology, where researchers offered many new options that are either already available or will be soon. Here, five new drug breakthroughs to ask your doctor about:  
If your mother or loved one has early stage breast cancer, ask the doctor if she should take  Zometa , a bone-building drug usually used to treat osteoporosis. A study of 1,800 patients in Austria showed that after five years, Zometa lowered the risk of relapse by 36 percent for those who took it in addition to hormone therapy.
If your mother has breast cancer that's spread either locally or elsewhere, ask her doctor about adding Avastin to her regimen along with Taxol.  A 2008 study showed it slowed disease progression significantly compared with Taxol alone.
If your parent has been diagnosed with the brain tumor called glioblastoma multiforme (GBM) -- the type that Senator Ted Kennedy is being treated for -- ask the doctor about enrolling in a clinical trial for the  experimental vaccine CDX-110 . The vaccine targets a growth factor specific to GBM, and data from a Phase II study showed it more than doubled survival time, from 14.3 months to 33.1 months.
If your parent is a smoker and you're worried about lung cancer, ask the doctor about research conducted at  M.D. Anderson , suggesting that the anti-inflammatory drug Celebrex can be a preventative. Although this drug (a COX-2 inhibitor) has been controversial because of its potential to damage the heart, it appears to prevent inflammation that leads to lung cancer.
If your parent has advanced pancreatic cancer, ask his doctor about the three drug combo of gemcitabine, capecitabine, and bevacizumab. Data presented at ASCO showed the regimen prevented tumors from progressing for almost six months and lengthened survival time.
There's lots more: Thousands of studies were released at ASCO and even more at other conferences this spring. So if you've heard about a research breakthrough that's "news we can use," please let us know.
Image by Flickr user Haycarrieanne  used under the Creative Commons attribution license.