Caring Currents
Cancer Heroes and Heroines -- How They're Helping You and Your Family Cope With Cancer
Last updated: Oct 28, 2009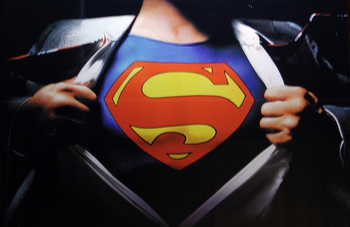 Going through cancer treatment is traumatic enough, and no one expects cancer patients to do anything more than try to get well. But some cancer survivors and their families turn around and use their experience with cancer to create foundations and services to help other cancer patients. And many times these services are among the best, because they're created with the insights that only another cancer patient can have. Here are a few inspirational -- and useful --- stories about cancer services created by cancer-stricken families. They're my cancer heroes and heroines of the day.
A Matching Service to Help Breast Cancer Patients Find the Right Clinical Trials
A new and incredibly valuable service,BreastCancerTrials.org was conceived by two San Francisco breast cancer patients, Joan Schreiner and Joanne Tyler, who met when a breast surgeon put them in touch with each other. Joan, whose cancer had metastasized before it was detected, found out firsthand how hard it was to find information on treatments that might help her. She became an advocate, envisioning a centralized searchable database that would match patients with trials that were right for them, saving patients time and getting them to the right trial faster. Following her vision, the site launched in 2005 with support and execution from UC San Francisco's Center of Excellence for Breast Cancer Care. Then, in 2008, Quantum Health, a national health benefits program, stepped in with the financial resources to expand the website, which just relaunched with more firepower this month. Sadly, Joan didn't live to see her vision succeed; she died of breast cancer in 2005, just after the pilot site was launched.
Financial Assistance for Medical Treatments from the LivesSrong Foundation
Lance Armstrong's LiveStrong Foundation does more than raise awareness; the LiveStrong SurvivorCare program partners with many other organizations, such as the Patient Advocacy Foundation, to help cancer patients who are unable to pay for treatment find resources. Help available includes co-pay relief or prescription assistance programs for those who qualify, insurance company advocacy, and counseling and referrals to local resources. If someone you love doesn't have the money to pay for cancer treatment, call LiveStrong SurvivorCare, at 866-467-7205 and ask for help accessing resources.
Education About Screening from The Susan Cohan Kasdas Colon Cancer Foundation
This new foundation, created in honor of a 42-year-old Florida mother of two whose colon cancer had metastasized throughout her body by the time it was diagnosed, focuses on educating people about available screening tools and helping access them. Although Susan herself didn't survive, her diagnosis led her sisters (pictured with Susan during chemo) to get colonoscopies, and two were found to have pre-cancerous growths. This family foundation's goal: Make everyone aware that while colon cancer screening guidelines don't call for colonoscopies until after age 50, many people with family history should be screened much earlier.
Family Financial Help from the Eric Beverly Family Foundation
Created by former NFL star Eric Beverly to honor his wife Danielle, who's a three-time breast cancer survivor, the Eric Beverly foundation works with other organizations in Michigan and Atlanta to provide financial assistance to the families of cancer patents.
Cancer Education from the Prevent Cancer Foundation
When Carolyn Aldigé lost her father to cancer, she was angry -- and she got busy. Determined that there wasn't enough focus on cancer prevention and screening, she founded the Prevent Cancer Foundation to fund research and education. Although they don't give treatment grants per se, the website is a wealth of information about early cancer detection and prevention. They've also provided more than $100 million in funding to 400 scientists at over 150 leading medical institutions across the country.
Family Travel Grants from Alex's Lemonade Stand Foundation
Alexandra Scott died in 2004 after battling neuroblastoma for seven of her eight years. But every year, starting at the age of 4, after her first stem cell transplant, Alex set up a lemonade stand, the proceeds from which she donated to fund childhood cancer research. By the time Alex died she'd raised over 1 million dollars, most of it from other people who set up their own lemonade stands, then donated the proceeds to the foundation Alex's parents set up: Alex's Lemonade Stand Foundation. Today, families of pediatric cancer patients can obtain travel grants from the foundation to support the family while a child travels to be treated at one of a long list of prominent cancer hospitals. They also fund research, and a new program offers grants to nurses who want to study better ways to care for children with cancer.
Of course, this is only a tiny fraction of the number of family foundations offering some type of cancer research, prevention, or treatment aid to cancer patients and their families. Search the Internet using the name of your state and the type of cancer that afflicts you or the person you're caring for. You'll be surprised at all the help that's out there, and touched by the stories behind these efforts.