Caring Currents
The 10 Biggest Cancer Breakthroughs of 2008
Last updated: Jan 07, 2009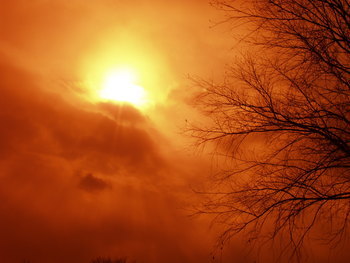 The country's premier organization of cancer specialists announced their picks for the 12 major cancer advances of 2008, and there's lots of good news.
According to the American Society of Clinical Oncologists (ASCO) , the past year saw breakthroughs in the treatment of lung cancer, colon cancer, pancreatic cancer, and leukemia, and not one, not two, but three new drugs for breast cancer . That's very important news for the 1.4 million people who learned they had cancer  in 2008. Here are the ten breakthroughs most relevant to readers of Caring.com.
Lung Cancer Treatment with Erbitux . Adding Erbitux to standard chemotherapy for non-small cell lung cancer increased survival by up to 21% in patients whose tumors carried a molecule called EGFR, for epidermal growth factor receptor.
Breast Cancer Treatment with Zometa. Among the biggest discoveries in 2008 was the news that the bone building drug Zometa reduces breast cancer recurrence rates in premenopausal women undergoing hormone therapy.
Breast Cancer Treatment Strengthened by Adding Years of Hormone Therapy. The current standard of care is 5 years of tamoxifen, but studies now show that adding several more years of treatment with either tamoxifen or aromatase inhibitors significantly reduces the recurrence rate.
Metastatic Breast Cancer Treatment with Avastin . Studies showed that adding Avastin to standard Taxol treatment for patients with non HER2 metastatic breast cancer doubled disease-free survival compared with Taxol alone.
Melanoma Treatment Boosted by Pegylated Interferon. Patients who had melanomas surgically removed reduced their risk of recurrence by 18 percent if they took pegylated interferon, a new, more active form of interferon.
Ovarian Cancer Risk Reduced with Birth Control Pills. Data combined from 45 separate studies showed that for every five years a woman takes the Pill, she cuts her risk of ovarian cancer by 20 percent.
Chronic Lymphocytic Leukemia Treatment with Treanda . In 2008, the FDA approved Treanda, used in Europe for 30 years but not available in the US until now, as a first-line treatment for CLL. Treanda was mistakenly thought to be similar to other drugs already available, but new studies showed it works by a different mechanism. An international study showed that Treanda completely eliminated cancer in 30 percent of patients with CLL.
Colon Cancer Treatment with Targeted Erbitux. Studies revealed that Erbitux works only in patients whose tumors carry a normal KRAS gene. While this means those with KRAS-mutant tumors can't benefit from Erbitux, it also spares them unnecessary chemotherapy and side effects.
Pancreatic Cancer Treatment with Gemzar. A large study of patients with early pancreatic cancer showed that chemotherapy with Gemzar following surgery doubled their chance of disease-free survival and increased overall survival as well. Good news for those with this deadly cancer, which kills 95 percent of patients within five years.
More New Cancer Patients Will Require More Oncologists in Ten Years. A study predicted that the number of cancer patients will grow by 55 percent by 2020, significantly outpacing the number of cancer doctors available to treat them. The researchers recommended new efforts to recruit oncologists and the development of new cancer treatment models to cope with the situation.
Remember, oncologists are very busy folks, and may not be up to date on the latest studies. When it comes to any new treatment that can boost cure rates or reduce recurrence rates, it pays to be pushy and bring it to the attention of your medical team.