Caring Currents
Caregivers, Barter Your Way to Sanity
Last updated: Jan 27, 2009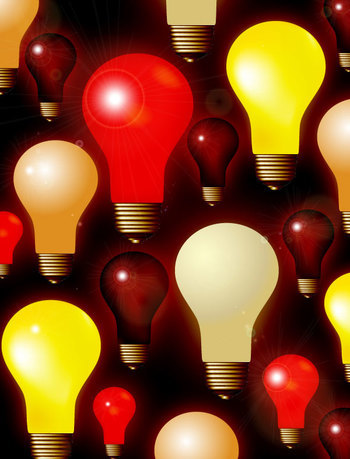 Bartering — the age-old, cash-free practice of trading goods and services — is in vogue again now that, well, nobody has much cash. According to the International Reciprocal Trade Association, bartering has shot up 25 percent in the down economy. At the Canadian site u-exchange.com, traffic is up 123 percent from a year ago. Craigslist offers are booming.
If you're a family caregiver, you can't afford not to get in on this thriving system — but don't just do it for the economic benefit. The most compelling reason to try it: Bartering is a brilliant stress-buster. Anything that saves you money, saves you time, and helps you more easily accomplish the necessities of life can't help but ease anxiety and overwhelm. Bonus: The very nature of exchanging involves supportive human contact, a good thing for sapped care partners.
Dr. Vicki Rackner, a Seattle physician and family caregiver, calls it "the caregiver's new secret weapon"
What can a caregiver barter?
More than you might think. Go small (trading off homecooked meals with a friend) or big (you board a college accounting student who handles all Mom's insurance paperwork and provides some respite care). In considering what resources you can offer or would like to obtain, think beyond caregiving specifically, too:
Business skills. What do you do, what do you need? Accounting, typing, consulting, writing, legal advice.

Other skills. Consider sewing and alterations, cooking, music lessons, yard work, handy work, appliance repair, vehicle care, photography.

Medical care. Bartering is having a "revival" in the medical community, says the Jan 13th American Medical News, published by the American Medical Association. Examples of services traded: Office supplies, staff meals, plumbing work.

Errands. It can be just as easy to shop, pick up prescriptions, or handle dry cleaning for two.

A watchful eye. Ask for or offer babysitting children, overnight or weekend elder care, companionship hours, respite during errands.

Life's necessities. Popular items: Housecleaning, dog walking, yardwork, food (hot or frozen meals, canned goods, produce, cookies).

Space. Offer room/board, space in your garden, etc.

Goods. Swap recycled clothes or toys, equipment, tools, supplies.

Entertainment. To ask for or to give: Music or art therapy, lessons (language, music), tutoring.

Personal needs. Haircuts, massage, personal training, manicure — the stuff that will make you feel doubly good to receive!
And note that some of these things can be provided by the older person in your household — making them feel productive and contributing. A win-win-win.