Caring Currents
Back-Up Care Keeps the "Sandwich Generation" Working
Last updated: Jan 02, 2009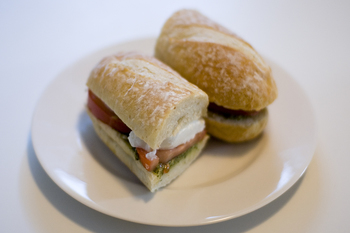 They call it the "sandwich generation": Those of us squeezed between caring for kids and our aging parents. But the truth is, it's a three-way game of tug-of-war. Because in addition to providing care for loved ones at both ends of the age spectrum, many of us have to work, too. And holding down a job means meeting our obligations to our employers -- so in essence we have three sets of people depending on us. Could it be this is why we feel pulled in so many different directions?
Now, some employers are finding a solution: back-up childcare and elder care. And a new survey shows that providing back-up care plans can make the difference between a job kept and a job lost. 
A survey by The Consulting Practice at Bright Horizons, a provider of employer-sponsored child care and back-up care and work/life solutions, found that caring for both children and aging parents is a source of enormous stress for employees. Among the more than 5,000 respondents, those with child and elder caregiving responsibilities said they're increasingly concerned about the balance of work and responding to the additional caregiving needs of older relatives. 
On a more positive note, those whose jobs provided back-up child care and elder care said it made an enormous difference in their lives.
Respondents who have used adult/elder back-up care within the past six months saved an average of 10 work days
86 percent of respondents reported that in the last six months, back-up care enabled them to work on a day they otherwise would not have been able to 
67 percent are more likely to stay with their employer because of access to back-up care
The news made headlines, but for those of us stretched between responsibility for kids, parents, and jobs, it wasn't exactly a surprise. What was a surprise was how rare such employer-sponsored options are. Let's hope more companies see the report -- and see the light -- and add back-up child and elder care to their roster of benefits.
As a close friend said to me the other day as we commiserated about our "sandwich generation" dilemma: "I can concentrate so much better at work when I'm not worrying that my mom's calling the fire department for the tenth time this month."