Caring Currents
Diabetics and Families Rethink Avandia
Last updated: Feb 24, 2010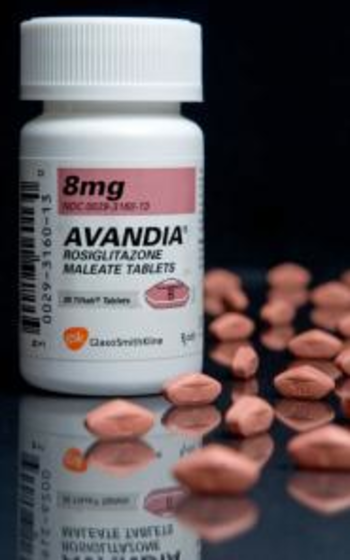 If you or someone you're caring for has diabetes that you control with medication, you may be a bit worried and confused right now. And rightly so.
With The New York Times leading the way, the news media went crazy this week over the government's report that the diabetes drug Avandia can cause heart attacks and other heart problems. Apparently this very serious risk has been known for three years -- since a nationally respected cardiologist blew the whistle on the drug -- but the news didn't get much attention until the Senate released a report showing Avandia increases the risk of heart attacks by 43 percent.
The Food and Drug Administration (FDA), which is in the hot seat for being slow to respond to initial warnings, announced it's holding a hearing but didn't recommend that diabetics need to switch drugs right away, though they might want to "talk to their doctors."
I've got to say, this is a bit wimpy on the part of the FDA. The numbers are quite dramatic, after all; one study found that between 1999 and 2007, Avandia caused 83,000 heart attacks - heart attacks that, it appears, didn't need to happen.
This would be bad enough, but the week before, another study found that Avandia and a similar drug, Actos, increase the risk of fracture in older women. This research, conducted at Henry Ford Hospital, was released more quietly last week, but it's no less important.
Women who took thiazolidinedione (TZD), the chemical name for Avandia, were 50 percent more likely to break a bone than patients not taking TZDs. Unfortunately, though, Avandia is not the only TZD. Actos, another extremely popular diabetes drug, is also a TZD and was also found to increase bone fracture risk by 50 percent.
So if you or someone close to you has diabetes, what do you do?
If it were me, I'd call my doctor right away, and spend some time going over all the medication options available to control insulin and regulate diabetes. Alternative medications include:
"¢ Symlin
"¢ Januvia
"¢ Byetta
"¢ Glucotrol and Glucotrol XL
"¢ Micronase
"¢ Diabeta
"¢ Amaryl
"¢ Glucophage
"¢ Precose
"¢ Glyset
If you and your doctor decide Avandia or Actos remains the best drug to use, one solution is to be closely monitored for side effects.
Keoki Williams, the doctor who conducted the fracture study, issued a statement saying that those taking Avandia and Actos should request screening for bone loss and might want to take a preventive medication to protect against bone loss. You'd also want to have your heart health closely monitored as well.
If you're caring for someone taking Avandia or Actose or taking one of these drugs yourself, share your stories and tips here, and perhaps we can help one another get better care.