Caring Currents
Art Therapy for Dementia Caregivers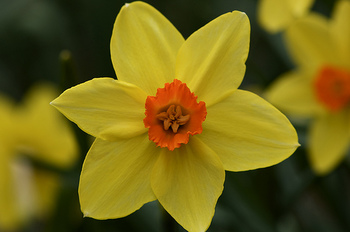 All Rights Reserved
You may know about art therapy for people with Alzheimer's and other dementias. But caregivers can benefit by using the arts, too -- as a break. It's an often-overlooked, quick pick-me-up, handy if a vacation is only a daydream and you're not into meditative breathing.
Gay Hanna, executive director for the National Center for Creative Aging , which offers a resource directory on arts programs, says the benefits of art definitely work  to heal cared-for and caregiver alike. So....
WRITE
Keep a diary. Write a letter. Pour your heart out on looseleaf and burn it up after. Lots of studies have shown that writing has mental and physical health benefits for people in other stressful situations.
Or, of course, blog ! Nikki of Dementia Thoughts , who cares for her 95-year-old grandmother, gets bonus de-stressing points for reporting she started three new blogs (!!!) on her birthday this week.
LISTEN
For an instant break: Visit Sometimes I Feel Like a Piece of Bologna (yes, a sandwich generation blog) for a moving YouTube video to a Josh Groban tune, all on caring for aging parents.
READ
Is fiction with Alzheimer's in the plot becoming a new genre? There's The Story of Forgetting (about early-onset) and Still Alice , which dementia blog Lotta Skirt praised last month as, "gets everything right."
WATCH
Last year's big dementia flicks Away From Her and The Savages hit too close-to-home for some dementia caregivers and felt like validation to others. If you're in the latter category, check out Diminished Capacity this July 4, starring Matthew Broderick, Alan Alda, and Virginia Madsen. The film debuted at the Sundance Film Festival and has been picked up for wide summer release, ForgetMemory pointed out this week.
Anything like these work for you? (Me, I've kept a journal since I was nine. Venting on paper provides "fast-acting relief.") Painting? Dancing? Maybe singing, with or for your loved one?
Image by Flickr user (and blogger) Ann Althouse used under the Creative Commons attribution license. (Photography is a healing art, too!)