Caring Currents
"Magic" Stoves, Sinks, and Other Inventive Elder care Helpers
Last updated: Apr 25, 2008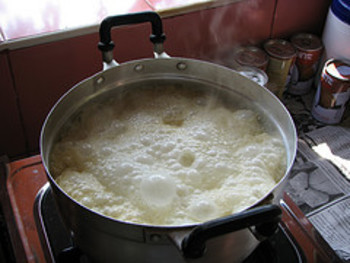 Would it help your peace of mind if your forgetful parent had a stove that prevented pots from boiling over? Or a faucet that automatically shuts off when the sink or tub are full? In the world of home appliances and fixtures, the future is now.
Today's Wall Street Journal offers a roundup of handy new products that address the memory slips, vision problems, and motor-skill issues common to aging. A motion-sensor lighting-control system that illuminates the way to the bathroom when you get out of bed! Dishwasher drawers that can be emptied without bending over. A microwave whose controls have a large, easy-to-read font! Many innovations were shown at the recent annual National Kitchen and Bath Industry Show and are available now, or being introduced soon.
These ideas -- along with some we've mentioned before -- can help our aging parents stay in their homes longer. And they might do the same for the rest of us someday. It makes me wonder: What other innovative products (or just wishful-thinking ideas) could make life easier for older bodies?
Image by Flickr user SqueakyMarmot, used under the Creative Commons attribution license.