Caring Currents
Should All Stroke Patients Take Antidepressants?
Last updated: Jun 02, 2008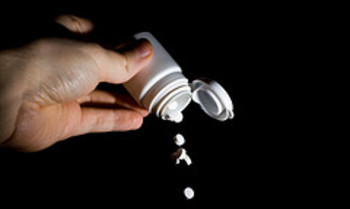 More than a third of stroke survivors develop depression -- a complication that may triple their odds of dying within 10 years. New research suggests that doctors may want to treat stroke patients with antidepressants before they develop depression.
Stroke patients in the study were treated either with a sugar pill (placebo), a low dose of an antidepressant (escitalopram, trade name Lexapro), or talk therapy. After a year, 22 percent of the placebo group developed depression, compared with only 8.5 percent of patients who received Lexapro and 12 percent of those who had talk therapy.
Depression can hamper stroke recovery and make patients less likely to take medications or participate in rehabilitation. And as anyone with a depressed relative well knows, depression can wreak havoc with the rest of the family. So any treatment that can prevent depression in stroke patients seems like a great idea.
Now for the burning question: Should everyone take antidepressants after a stroke? Lead author Robert Robinson thinks so: "I hope I don't have a stroke, but if I do, I would certainly want to be placed on an antidepressant." Thomas Insel, Director of the National Institute of Mental Health, disagrees: "This is a valuable advance, but we can't change health care policy based on a single study."
One thing's certain -- more research is needed. Until then, talk therapy might be a good option. It might not be easy to talk you parent into trying it, but at least there won't be any side effects.
Image by flickr user Okko Pyykko used under the Creative Commons attribution license.