Caring Currents
Should Family Members Who Provide Alzheimer's Care Be Paid?
Last updated: Jun 24, 2008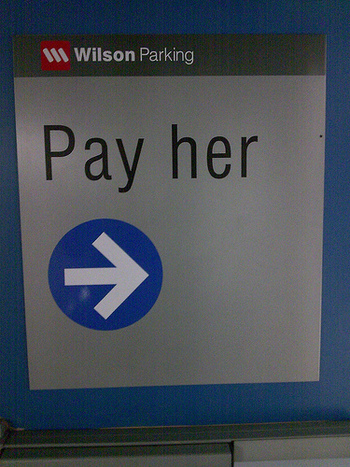 Should the family member who's handling the lionshare of caregiving for a parent with Alzheimer's be paid for his or her (usually her) services? That "increasingly popular option" came up in a Wall Street Journal column on blunting the costs.
The problem:
Alzheimer's care carries the twin burden of usually being available both 24/7 and long-term. We hear so many stories at Caring.com of members who give up their jobs or downshift to part-time in order to look after parents. They save on the cost of professional care. But they lose income, retirement savings, Social Security -- and, potentially, medical insurance.
The pitfalls:
Federal bills that would compensate family caregivers have tended to die in committee. Should taxpayers pay for this growing need? Families may not have funds to pay one of their members, especially in this economy. And If funds come from family, there may be sibling disagreements over how much -- or whether -- to pay. How will care be monitored? Is it a wise financial move for everyone? If your parent ends up applying for Medicaid some day, the payments can be viewed as a transfer of assets, the WSJ warns, delaying eligibility.
The advice:
Be sure to draw up a personal-care agreement if you go this route.
Use an elder-law attorney who knows both state law and federal Medicare rules.
Talk about the possibilities early in the disease, if you can. What are your parent's preferences? Should a live-in caregiver inherit the house or a larger share of the estate, instead of taking a salary? 
Turn over all the money rocks. Some long-term care insurance policies pay for a family caregiver to become a licensed home-health aide. Don't overlook paid family leave. Medicaid offers a Cash and Counseling program, which Caring.com blogger Nell Bernstein highlighted last week. More on options for getting paid here.
The questions:
Do you know anybody for whom paying a family Alzheimer's caregiver works?
Should family caregiving be paid at all, or does it fall under "what families just do"? 
Image by Flickr user mushroom and rooster, used under the Creative Commons attribution license.