Caring Currents
Alzheimer's Memories: Are You Recording Them?
Last updated: Jul 18, 2008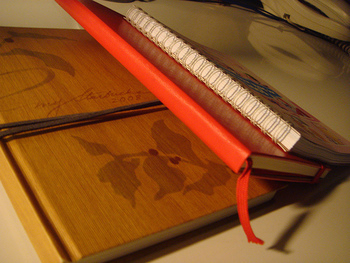 Preserving family memories while you can -- before a parent or grandparent with dementia is too forgetful -- is one of my favorite caregiver reminders. The oldest memories are typically held longest, so even in the early-to-moderate stages of Alzheimer's, your parent might be able to pass enjoyable (and productive!) hours helping you identify faces in old photos or put together a family tree -- before it's too late.
But there's another kind of memory that deserve preservation: Those of your caregiving journey. What made me think about chronicling our parents' last chapter was this lovely story by Marsha Canright in the Galveston Daily News, about caring for her father-in-law. (Flagged from across the world by the Alzheimer's Australia blog!) I know what you might be thinking -- and I have some ideas:
"Whoa! Who wants to preserve this hard, sad time?"
There are benefits:
You're honoring your parent -- and this phase of your life together.
Reviewing the good moments (even if they're rare) can sustain you in rougher times.
Years later, you'll be amazed at what you accomplished.
Your kids may later better understand what this life phase was all about.
You offload stress. Diary-keeping has been shown to reduce stress levels, boost the immune system, and help people process traumatic events.
"I can't write!"
You can jot. Keep a notebook of the funny, lighter moments.
Are you a scrapbooking "cropper"? Make a scrapbook of the present together with your parent.
Start a blog (nobody cares if you muff the grammar)
Share a family log where everyone can scribble about feelings and events, positive or negative
"Like I have time to do anything extra!"
It doesn't have to be an everyday, time-consuming activity. Really! Now go back and read about the benefits.
Image by Flickr user MyLifeStory, used under the Creative Commons attribution license.