Caring Currents
5 Ways to Avoid Getting Pushed to the Brink by Alzheimer's Care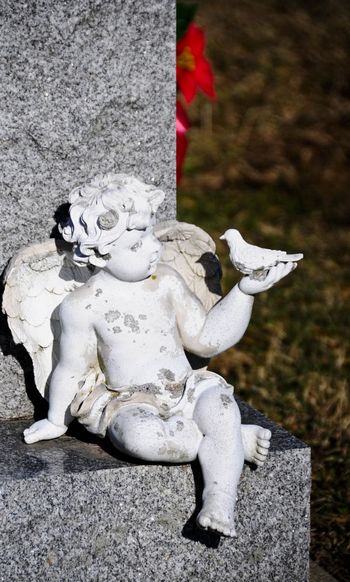 All Rights Reserved
One of the scariest aspects of caring for someone with Alzheimer's or another dementia is how sorely the job can test patience. Can Alzheimer's care push a person to the limits? Sure. Can Alzheimer's care push a person beyond the limits? That's the question a recent tragic story raises.
The headline is horrible: Vermont Woman Shot and Killed Alzheimer's Mother. Jeanne Sevigny, 59, claims her mother was trying to shoot herself after overhearing her talking about a nursing home placement, and the gun went off in a tussle; prosecutors are calling it cold murder. Motive? In the prosecutor's words: "Annoyance. A drag. Elderly woman with Alzheimer's."
Whatever the facts of the case turn out to be, the prosecutor's pithy summary of late-stage Alzheimer's care might resonate with many caregivers. Even when you love and adore the person (or a version of the person he or she once was, anyway), the relentless demands of late-stage care really do test an individual's strength, resolve, patience, and yes, sanity.
The reality is that anyone under extreme duress can snap. No, we don't all commit murder, obviously. But we honk at poky drivers in a Christmas rush. We speak sharply to the lackadaisical salesclerk or the spouse who forgot something important. We spank the obstreperous child. We kick the dog.
We lose it. We don't mean to. But it can happen, even to the most loving and well intentioned among us.
Yes, you can care for someone with late-stage dementia to the end. But no, you can't do it alone, can't do it without a shored-up support system. These aren't, I realize, warm-and-fuzzy thoughts to match the season. But with the new year approaching, it's a timely occasion to pledge to help yourself (or another hands-on caregiver) to check and be sure you're doing all you can
A checklist of Alzheimer's supports:
1. [Know the 8 red flags that an Alzheimer's caregiver needs a break] (https://www.caring.com/articles/alzheimers-caregiver-needs-break). Self awareness is a great starting place.
2. Believe in [the importance of respite care for caregivers] (https://www.caring.com/articles/family-caregiver-respite). Explore [local respite care] (https://www.caring.com/local) options by asking at home health agencies, assisted living facilities, churches, and area agencies on aging about adult day programs that allow you to bring your loved one for set hours during a week. Many are low-cost and especially designed for people with dementia.
3. Arrange more in-home help. No matter how much you have, you can probably use more. Can you work out a co-op with a friend who's also caring for an aging relative, or even someone with a small child? (People with dementia and young children often get along well and find one another diverting)
4. Get some physical exercise every day. Whether it's a gym workout or a walk around the block, keeping your own body moving provides unbeatable mental and physical benefits to you. You just need care coverage for an hour a day: Look into a neighborhood teen or neighbor, another relative, an older child, or a high school student or a Scout (ask local councils for troop leaders' numbers) who needs to rack up service hours.
5. Connect with like-minded adults. [Alzheimer's disease support groups] (https://www.caring.com/articles/alzheimers-disease-support) can be invaluable on two fronts: the relief of unburdening to others who know exactly the frustrations and tragi-comic situations you're living and the practical tips and the know-how they have to share about how they handle bathing, inappropriate comments, sleep deprivation, wandering, and other common woes. Unfortunately, getting out to meetings can be tough for full-time caregivers. Online [Alzheimer's forums] (https://www.caring.com/forums/alzheimers-forum) provide similar benefits from the comfort of your own home.
These suggestions are just a start ""- but even these few steps can go a long way toward refueling your patience.
Everyone gets irked when they have to answer a question for the hundredth time. Anyone can get upset when a parent no longer recognizes you or a spouse with dementia lashes out at you physically. Your goal shouldn't be serene perfection -- I'm sure you gave up on that one a long time ago! But with the right support, you can find the fortitude, courage, energy, and love you need, so that when you do lose it, you're able to forgive yourself and keep moving forward.
Here's wishing you a peaceful year's end.