Caring Currents
Alzheimer's Care Dilemma: No End In Sight, But Plenty of Guilt Over Wishing It Were
Last updated: Feb 23, 2010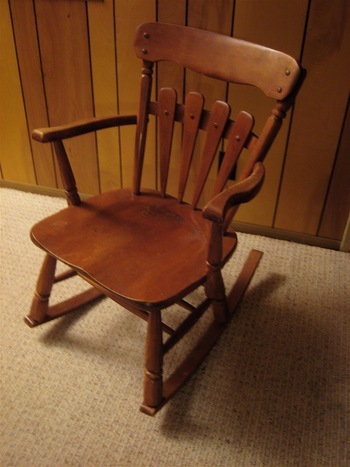 If you're like many Alzheimer's caregivers, on some days -- the hard days that follow too many hard days in a row -- you may long for the burden of Alzheimer's care to be over. And then, instantly, you worry this is akin to wishing for a loved one's demise. So you bury such thoughts under guilt and shame, and soldier on.
It might be the ultimate dilemma of Alzheimer's care: How to keep trudging forward when the road gets continually rougher and its end is out of sight.
Few other kinds of caring can be so demanding for so long. Young parents get through the sleeplessness of infancy knowing that eventually a baby sleeps through the night. Parents of teenagers can take solace in the set number of years for this developmental stage. Those with rough jobs can count the years to retirement. Even other terrible chronic illnesses tend not to last the 5, 10, 20 years that Alzheimer's can.
What helps when these challenging reactions strike?
Don't beat yourself up with guilt for letting the question, "How long can this go on?" cross your mind. All feelings are legitimate feelings. And many days are unbelievably hard.

Look for the ways your loved one's essential personality persists "" a smile when listening to music, say. Embrace those while letting go of your old expectations for the "old" wife or father or grandma.

Get some insights into your specific situation by understanding the factors that feed into [life expectancy for someone with Alzheimer's] (https://www.caring.com/articles/alzheimers-life-expectancy). Nobody can predict anyone's end of life, of course, including someone with Alzheimer's. The prognosis for Alzheimer's or other dementias depends on a number of different factors, but seeing how far along your loved one is can help you make plans.

Recognize that the end of Alzheimer's caregiving doesn't necessarily mean the end of your loved one's life. Placement in a care facility is always an option when you can no longer manage the hands-on care of someone with incontinence, violent outbursts, or other difficult behaviors. The mere act of researching a contingency plan "" whether you eventually follow it or not "" can help ease the stress of bad days.

Please do all you can to balance the stresses of coping with the changing personality and daily needs of Alzheimer's with care for your own daily needs. Doing something [just for you] (https://www.caring.com/just-for-caregivers) every day won't make all stress go away, but it will make the stress more endurable.