Caring Currents
Can You Escape From Alzheimer's Caregiving...By Reading Stories About Alzheimer's? 4 New Books
Last updated: Jan 29, 2009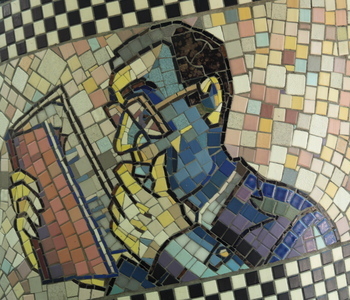 People whose family members have dementia find respite in all kinds of ways -- many (myself included) by escaping to the pleasure of a good book. Publishers must realize this. Barely into 2009, the genre of stories featuring Alzheimer's disease is booming.
So it's got me wondering: Is it affirming and encouraging to read books about others who are dealing with the same things as you? Or does "dementia lit" strike just a little too close to home to be a pleasure?
These are the four brand-new books featuring dementia that all crossed my desk last week:
1.Still Alice by Alice Genova (Pocket Books)
What it's about:
A 50-year-old Harvard professor develops early-onset Alzheimer's.
Good for caregivers?
The whole book is told from Alice's perspective, through her decline. So you get useful insights into the head of someone who's affected. As I read, I kept remembering the phrases caregivers are often told, "There's still a person in there" and "She's a person, not a disease."
Genova is an Alzheimer's Association activist and a neuroscientist. She self-published the book in 2007 – and then it was picked up (with a big advance) by Simon & Schuster, which re-released it this month.
The precise detail will ring familiar: Her symptoms, her path to diagnosis, her family's and colleague's responses, her treatment, her way of seeing the world. (For me, the net effect of all that reality was that it made the book almost painful to read and yet also hard to look away from, like witnessing the proverbial train wreck. I read it in one swoop -- and I'm glad I did.)
This might be the novel that brings focus on the disease from the general public, the way The Memory Keeper's Daughter got book groups talking about Down syndrome. It's already a New York Times bestseller and been chosen as Target's February 2009 Book Club Pick and the American Booksellers Association's "Indie Book Pick" for January.
2.Buffalo Lockjaw by Greg Ames (Hyperion)
What it's about:
A grown son returns to his hometown of Buffalo, New York, to see his mother, who has late Alzheimer's and lives in a care facility, and his stoic dad. 
Good for caregivers?
The mother-son and father-son relationships, both before and during the disease, are real and moving.
A rare find: Unusually compassionate (but never treacly) nursing home scenes.
FYI: It's Hyperion's paperback pick for spring (not published til March but available by preorder). (I read a review copy.)
3.The Leisure Seeker by Michael Zadoorian (HarperCollins)
What it's about:
A woman who has just refused chemo and further treatment for her cancer and her husband with Alzheimer's take one last trip together, from Detroit to Disneyland via route 66 – despite protests from their adult children and their doctors, natch.
Good for caregivers?
This one I haven't read yet. But don't you itch to know what this couple's adult kids are saying -- and wonder what you'd be saying in their shoes?
Film rights have already been optioned. Kirkus Reviews calls it a "bittersweet fable…likely to offer consolation to readers who've ever known anyone old."
4.Welcome to the Departure Lounge by Meg Federico (Random House)
What it's about: A tragi-comic tale of a Canadian woman caring long-distance for her mother and stepfather, who both have dementia and eventually need 24/7 home care.
Good for caregivers?
Well, the title alone is something many of us can relate to, yes? FYI: this one is a memoir, not a novel.
The cover made me laugh.
Let's just quote the February More magazine: "Federico becomes the reluctant participant in a kind of 'Geriatrics Gone Wild' episode. Her parents' antics include ordering cases of Scotch and sex toys…."
Maybe on low days, it will make you think your own gig isn't so bad!