Caring Currents
Who's Worse Off: People With Alzheimer's"¦or Their Caregivers?
Last updated: Jul 09, 2009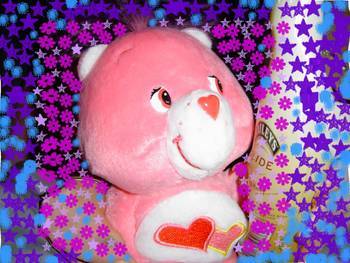 It's conventional wisdom that Alzheimer's disease is a tough diagnosis and that life becomes increasingly challenging as this irreversible and incurable disease progresses. But let's back up a minute: Exactly whose life are we talking about?
Caregivers' lives are the ones that become the most challenged, as time goes on. You hear this truism repeatedly from those who've made it their life's work to care for Alzheimer's patients and their families. Do you, as a caregiver, really believe it? I hope so.
The same observation was made in blunt terms this week by a "heavyweight" (in experience, not in physical stature, by the looks of her attractive photo) in the field, gerontologist Emma Shulman: "Caregivers suffer more than patients." In fact, she calls this realization a big "ah-ha moment" in her career. And it's a long career: An inspiring [New York Times mini-profile] (http://www.nytimes.com/2009/07/07/nyregion/07experience.html) of Shulman explains how she's a consultant to NYU's Center for Excellence on Brain Aging and Dementia. She's done pioneering research on how to care for Alzheimer's patients, co-wrote a training manual, and lectures all over on memory retention.
My favorite part: She's 96.
When someone with her life experience and professional experience tells you, "You have to take care of yourself as well as the patient," you'd darn well better believe her.
Here's where I could insert the usual "sleep better, exercise, go out with friends" advice, but you'd tune me out. Instead, consider this great advice from Duke's Lisa Gwyther (education director of the Bryan Alzheimer's Disease Research Center and a Caring.com expert) and P. Murali Doraiswamy, a psychiatrist and Senior Fellow at Duke's Center for the Study of Aging. In their excellent guide *[The Alzheimer's Action Plan] (http://www.amazon.com/Alzheimers-Action-Plan-Murali-Doraiswamy/dp/0312538715/ref=ed_oe_p) * (just out in paperback), the duo point out that sometimes families can be their own worst enemies when it comes to getting help:
Roadblock to getting help #1: "He doesn't want to go to adult day care."
Most people don't, until it becomes familiar and predictable. Try explaining "It's just for a few weeks."
Roadblock to getting help #2: "They won't appreciate him or her."
Neither will you if you don't take a break.
Roadblock to getting help #3: "I don't really trust nursing homes or care agencies."
A little mistrust is good, but only if it means you find the best aide or home, not if it means you do without. Do a lot of research before you choose, then monitor after.
Roadblock to getting help #4: No one cares for her the way I do."
That's true, but so what? New people can expose your relative to new interests.
Roadblock to getting help #5: "We can't afford help."
This is the rainy day for which you or your relative has saved.
Roadblock to getting help #6: "We're saving our pennies for a rainy day."
If you're caring for someone with Alzheimer's, it's pouring.
Want/need still more forehead-smacking realizations? See the Gwyther-Doraiswamy book and the Shulman profile.