Caring Currents
For Those Who Want to Age In Place, Lots of New Choices
Last updated: Jul 22, 2008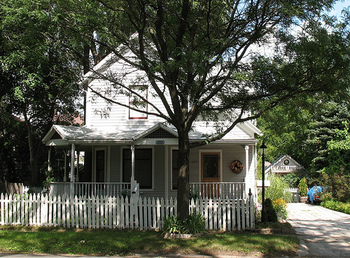 Earlier this month, I wrote about a new website aimed at helping seniors launch their own NORCs, or Naturally Occurring Senior Communities (neighborhoods in which older residents organize with the help of a community agency to share services and support). I've also written about other innovative options for seniors who want the independence of aging in place without the isolation that too often accompanies it.
I'll continue to explore these options because I've learned that's what the vast majority of seniors want -- to live out their days at home, not in institutions. And I've been heartened to hear back recently from Caring.com readers about other budding efforts to create a culture in which "families come together to nourish their aging citizens."
It was a reader who alerted me to the fact that cities and states across the country are revising laws and zoning ordinances that had previously put strict limits on "granny flats" -- back yard or attached dwellings, otherwise known as "in-laws" -- now making it easier for adult children to keep their aging parents close.
I did a little research and found that there was in fact a Granny Flat Revival underway, from a new law in California that prohibits cities from banning the units, to a movement in Chicago to turn carriage houses into in-laws. When the city of Santa Cruz, California came up with its own comprehensive Granny Flat expansion plan -- including low-interest loans and online blueprints -- more than 160 cities nationwide asked for copies.
The same reader who clued me in to the Granny Flat movement offered this cheering update:
My local Washington Park neighborhood in Denver is currently starting a program called Washington Park Cares, which will give seniors access to services right in their own neighborhood. The program is modeled on the lead set by the Beacon Hill project in Boston. I believe we are just beginning to see the creation of a wide range of housing choices for aging seniors, many that have never existed before in history.
Tell me more! What kind of elder-centric community-building is in the works where you live?
Image by flickr user sarrazak6881 used under the creative commons attribution license.