Caring Currents
Aggressive Cancer Treatments Are Buying More Time
Last updated: Nov 12, 2008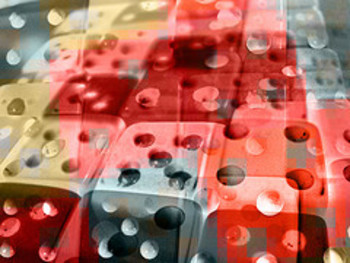 When finally, after many tests and appointments, my dad received his prognosis, it wasn't good: stage IV esophageal cancer, inoperable. The doctor estimated he had four to six months left, and it turned out to be a very fast four. What would my stepmom, my sisters, and I have given for another year or two with him? The answer is simple -- almost anything.
This concept of time remaining is often unspoken when we talk about cancer, and yet to many cancer patients and their families it's all we think about. When doctors tell us a tumor is inoperable or a cancer incurable, it often feels like those are the defining terms. Yet, in fact, once we find out that there's little chance of someone being cured or becoming "cancer free," the question of how much time we can buy becomes the central issue when making treatment decisions. 
Two studies published this month have made this point explicitly by looking at the outcomes of aggressive treatment protocols for cancers with poor prognoses. And the results have been very impressive.
Imagine, for example, a group of 146 colorectal cancer patients whose tumors were considered "unresectable" -- which means inoperable. As reported in this month's Annals of Surgery, a team of doctors experimented with a very aggressive combination of surgery, external beam radiation, internal radiation, and chemotherapy and achieved remarkable results. 
At the end of the "multimodal" therapy, 100 patients out of the 146 were found to have no cancer remaining in the margins. After five years, 52 percent were still alive and 43 percent were disease free -- this in patients whose cancer was considered too advanced to operate.
Another study published in this month's Cancer, Journal of the American Cancer Society, looked at the outcomes of 1,500 patients treated for kidney cancer over a 15-year period at UCLA's leading edge kidney cancer program. The program focused on identifying patients whose cancers were likely to metastasize and treating their tumors with an aggressive program of surgery, radiation, and immunotherapy,  an approach known as "aggressive personalized treatment." The end result? A quarter of those with metastatic kidney cancer lived 5 to 15 years after treatment, much better than would normally be expected with this very serious form of cancer.
Of course, arguments rage over whether it's worthwhile to pursue expensive, risky treatments for patients who are likely to die of their cancer anyway. But ask most patients -- and their families and friends -- what they'd choose to do if an aggressive experimental treatment could buy them an extra year, or two, or five, and the answer would be pretty clear.
If it were my father or mother, I'd certainly roll the dice for these odds.
Image by Flickr user Wrhowell. Used with permission under the Creative Commons Attribution License.