Caring Currents
Aggression in Nursing Homes
Last updated: Jun 10, 2008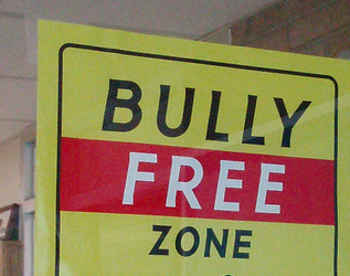 I will never forget the image of my grandfather lying in his bed in a skilled nursing facility in Wyoming, clutching his wooden cane. Another resident had taken an unfriendly interest in him and would steal the shoes right off his feet, and my grandfather felt the need to defend himself even in his sleep.
New research from Cornell University helps explain my grandfather's hyper-vigilance. Aggression and violence among nursing home residents, the researchers found, is much more common than is generally recognized, with "serious consequences for both aggressors and victims."
Researchers at a large urban nursing home documented 35 types of physical and verbal abuse, including screaming, pushing, punching, and fighting. In a related study, nurse-observers reported 30 episodes of resident-to-resident aggression during a single 8-hour shift.
Unfortunately, the study's authors were short on solutions. So I asked two Caring.com senior housing specialists what they recommend you do if your parent has a run-in with an aging bully.
Here's what they had to say:
Nan Hayes, President, RIghtSized Living:  First, involve staff  to help check facts and determine the cause of abuse. With new residents, staff and family should also take time to evaluate the behavior of the victim, who may unknowingly be contributing to the situation. For example, a new resident who is disoriented may wander into another resident's "space," creating fear and resulting in an incident of verbal abuse. Family and staff can support parents in a new social setting by making sure they're comfortable with basic logistics and daily routines. New residents should understand procedures for reporting abuse within the community and feel comfortable sharing fears or concerns.
Donna Quinn Robbins, CEO, Ultimate Moves:  In my experience the family doesn't have much control in a situation like this. My advice would be to go directly to the administrator rather than a nurse or nurse's aide, who are often overwhelmed. Request a room change if the aggressor is a roommate, and keep up the pressure. The administrator is the key.
Have you been there--trying to help your parent deal with conflict or aggression in a nursing home or other retirement setting? What worked for you?
Image by Flickr user Eddie~S, used under the Creative Commons licencing agreement.