Caring Currents
Fighting for Breath: A Mother's Last Weeks of Life
Last updated: Sep 10, 2008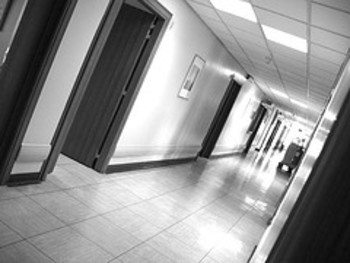 Laura Juel isn't intimidated by the world of medicine. As an occupational therapist at the Duke Medical Center in Durham, North Carolina, she deals with doctors all the time, and she's used to navigating the often-bewildering ins and outs of the medical bureaucracy. Her familiarity with medicine isn't just professional, either: Her husband is a physician as well.
Nevertheless, Juel, who is also an expert at Caring.com, didn't realize how daunting it can be to oppose "doctors orders" until this past August, when her own mother was dying. Her mother, who had been diagnosed the year before with esophageal cancer, suffered a stroke in early August and was rushed to the hospital. As soon as Juel heard about the stroke, she left her husband and three young children in North Carolina and traveled to New York to help with her mother's care.
Not long before the stroke, the oncologist told Juel's mother that there was nothing more he could do, and the family knew she didn't have long to live. When she left her home in the ambulance after the stroke, Juel's mother announced calmly that she'd never go home again.
Juel and her five siblings took turns staying with their mother at the hospital. She wasn't in pain, but the cancer made it hard for her to swallow and breathe, which caused her to panic. Juel asked her mother's primary doctor to prescribe morphine to ease her breathing, but the physician refused.
"He didn't believe in providing comfort care," says Juel. "It had to do with his religious beliefs, according to the nurses at the hospital. No matter what I said, he refused to give her morphine to ease her breathing."
Juel spent an agonizing night at her mother's bedside, watching her mother fight to get enough oxygen. Her mother pleaded with her to do something. "She even begged the nurses to suction her, which is a terrible procedure -- that's how distressed she was," says Juel.
The next morning, Juel was sleep-deprived -- and desperate.  Juel and her mother's nurse managed to persuade the attending physician to give her mother a morphine drip. "Within twenty minutes she was peaceful, quiet, and comfortable," Juel recalls.
Juel lodged a complaint with the ethics board of the hospital, arguing that no one -- especially a dying person -- should have to beg for pain relief.  But the ethics board defended the doctor and his right to follow his personal religious beliefs.  "It was all about the doctor," Juel says. "But they didn't have to sit with my mother, watching her struggle to breathe."
Juel's story underscores the importance of being an advocate for elderly relatives -- even if this means challenging their health care providers. Says Juel, "Like a lot of people, my mother put doctors on a pedestal, and thought you should do whatever they say. I work in a medical setting and live with a doctor, so I wasn't afraid to ask questions, but I still had to fight to get help for my mother."
With the assistance of the local hospice (more on that in my next post), Juel's mother was able to get sustained pain relief, and died peacefully a few weeks later. "She could only whisper, but she would respond to us and crack an occasional joke until the day before she died," says Juel. "She was surrounded by family those last weeks, and we all got to say good bye."
Image by Flickr user Neogene under a Creative Commons attribution license.