Caring Currents
Day Services Really Help People With Dementia -- and Their Caregivers
Last updated: May 22, 2008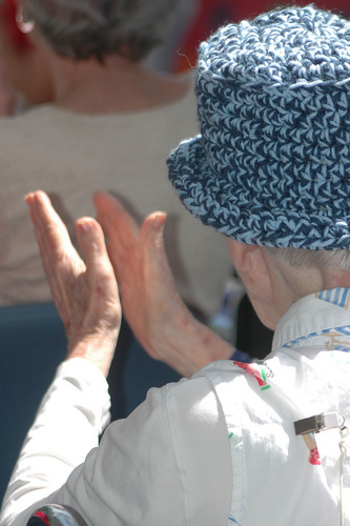 For people with Alzheimer's and other dementias, there's more evidence of the benefit of day services in an online preview of an article to appear in the International Journal of Geriatric Psychiatry. Researchers compared 30 patients who used respite care with 30 people of the same age and cognitive ability who had only  home care.
The results will come as no surprise to anyone involved with adult day programs: Behavioral problems and depressive symptoms, as well as psychotropic drug prescriptions, were much lower in the people who attended day services. (There was no change in cognition or functioning, which wouldn't be expected.)
But the study underscores a possibly more critical benefit: Caregivers whose loved ones used the day services reported a significant decrease in their caregiving burden. That fact alone makes it a must-do.
Help yourself today:
Step 1: Let go of any lingering stigmas you have about adult "day care" (as it's also called).
Step 2: Don't assume "Mom would never go." With Alzheimer's, assume nothing.
Step 3: Read this beginner's guide to learn about how Alzheimer's-oriented adult day services work.
Step 4: To find local programs, consult your local area agency on aging, the ARCH National Respite Network Respite Locator,  the National Adult Day Services Association,  or the Family Caregiver Alliance's new Family Care Navigator.
Step 5: Tell another caregiver about it. If you already use day services, tell me if it's helped you.
Image by Flickr user Bill in Ash Vegas used under the Creative Commons attribution license.