Caring Currents
Exciting Clinical Trials for Advanced Prostate Cancer
Last updated: Aug 07, 2008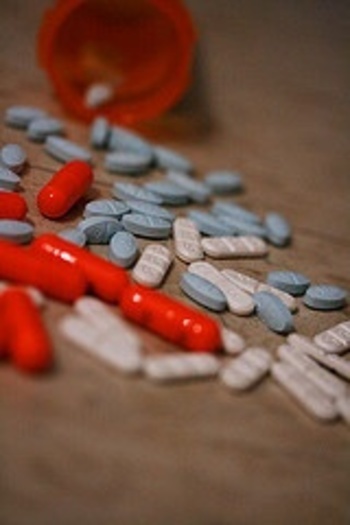 If someone you're caring for suffers from advanced prostate cancer, chances are the news you've been hearing isn't good. Once prostate cancer starts to spread, it's difficult to treat, and the prognosis often isn't encouraging. In the past few weeks, though, there's been all sorts of excitement about new drugs and treatment options. They're still being studied, but there's good news about that, too. It means they're available through clinical trials (often for free) and these trials are being held all over the country.
If the idea of joining a clinical trial seems intimidating, that's a common reaction. But here's everything you need to know to get started. And here are drugs currently undergoing trials to ask a doctor about as soon as possible:
Abiraterone. This drug, which halts testosterone production throughout the body, became big, big news in recent weeks, with some reports calling it "the most significant development in the field in 70 years." An early study published in the Journal of Clinical Oncology showed abiraterone dramatically shrank tumors and extended survival in 70 to 80 percent of men with aggressive prostate cancer and early results from additional larger studies are getting experts even more excited. But here's even better news: A gigantic national trial of abiterone is being held in 47 centers across the country, suggesting there's one near most patients with advanced prostate cancer.
Apoptone. This drug holds real promise for men with late-stage prostate cancer that's failed to respond to hormone therapy and chemotherapy. The maker, Hollis-Eden, says preclinical trials suggest it can not only halt the growth of new tumors, but may induce cell death in existing tumors. A study of this drug for men with metastatic prostate cancer (despite chemo and hormone therapy) just started recruiting in Seattle and will hold trials in San Francisco and New York in coming months.
GVAX, Ipilimumab, Provenge. Technically not drugs but vaccines, these three drugs have shown strong potential to stop the spread of advanced prostate cancer by boosting the body's own immune system to fight cancer cells. Of the three, ipilimumab, also known as MDX-0101, is recruiting most actively right now. GVAX, made by Cell Genesys, is getting a lot of attention for studies showing it doubled survival time for some men with advanced prostate cancer but may also have the potential to protect men at risk for prostate cancer from developing the disease. Provenge, the closest vaccine to receiving FDA approval, hit a roadblock this spring when the FDA failed to approve it and demanded more data, a decision that was extremely controversial as the vaccine had shown significant potential to help those with end-stage prostate cancer. However, this situation is a moving target and it's worth asking a doctor if your caring for someone who's a candidate for Provenge. Up-to-date information about Provenge is available from Dendreon, the vaccine's maker.
Thanks so much to blogger Joel Nowak, whose blog, Advanced Prostate Cancer, highlighted some of these treatments.
Image by Flickr user not persephone used under the creative commons attribution license.