Caring Currents
10 Tips for Senior Care in a Rocky Economy
Last updated: Jul 21, 2008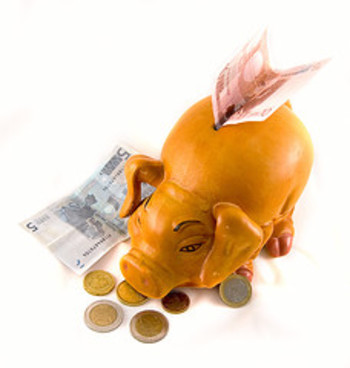 Last week I brought up how the nose-diving economy is affecting senior care. Hardest hit are services that depend on gas, like Meals on Wheels, home caregivers (who drive to work), transportation, (like the van that takes your dad to the senior center), and any program using volunteers who drive.
Rough, yes, but certainly not impossible. I promised to get back to you with tips for navigating senior care in a bleak economy. Here goes:
Use caregiver cooperatives. Essentially nonprofit employment agencies, Caregiver Cooperatives provide an easy way to share home caregivers, which can lower costs. They're a little tough to find. Do an on-line search with your parents' town and "caregiving cooperatives," or try the Eldercare Locator.
Hire home caregivers independently, instead of through an agency. Hiring on your own is almost always less expensive than through an agency. The trade-off is that you have to do more work. Use this handy interview checklist for help. For more: Check out this article on hiring home caregivers.
Buy a bus pass or contribute gas money for your home caregiver. These small gestures can have big pay-off for a home caregiver who commutes to work. It's more straightforward than negotiating salary increases.
Help your parents convert to public transportation. Most public transportation providers offer senior discounts, which add up to big savings, especially with today's gas prices. Use this handy tool to find transit for your parents. (Added benefit: If you're hoping your parents will stop driving, high gas prices may help.)
Car-pooling with other seniors. Talk to your parents' senior center, community center or church about car-pooling or van transit opportunities for shopping, events, or commuting to the center. Many already do this. If not, plant the idea: In today's economy it's likely to grow.
Drive slower, don't idle, fill your tires and other gas-efficiency tips. For any driver, there are several small things that can improve gas mileage. The AARP published a good tip list, and the U.S. government has a website devoted to fuel efficicency.
Order home-delivered groceries. Most major grocery store chains offer home delivery via the phone or internet. Saves on gas, and minimizes shopping hassles. Do an internet search with your parents' town and the name of the store. (Here's more ways your parents can save on food bills.)
Stock up on nutritious frozen meals. This suggestion came from a Caring.com commenter in last week's blog, and I think it's great: If your parents can use a microwave or oven and have enough freezer space, minimize trips to the store by stockpiling frozen meals, which can be tasty, nutritious, and affordable.
Get paid to care for your parent. If your parents are Medicaid eligible, some states have programs that let family members get paid for providing home care. A few programs even cover people who aren't on Medicaid. Learn more in this Caring.com article.
Look into Medicaid's Cash & Counseling. Some states offer Medicaid Cash & Counseling programs where recipients get cash and budgeting advice, giving them flexibility over spending decisions. Caring.com housing writer Nell Bernstein has blogged about it, and there's more information in this article.
Voice your opinions on funding with your elected officials. Advocates for seniors are a strong lobby at the state and federal levels. You and your parents can weigh in on funding issues with your elected officials with a simple email, voice message, or old-fashioned letter. Use this government tool to find state and federal representatives
I'll revisit this list when good ideas pass my way and share them with you.
Image by Flickr user annia under a Creative Commons attribution license.