Activity of the Week
Volunteer at Your Local Polling Place
Last updated: Aug 08, 2012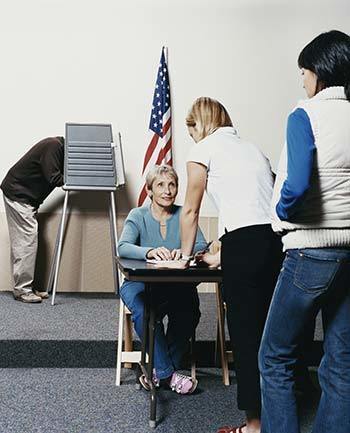 Elections are always right around the corner, and there are lots of opportunities to help out. Even if you don't belong to a particular party, you might want to support your local polling place. It's close to home and keeps you connected to what's going on in your own community. You and your loved one can spend a few hours helping with elections by setting up booths, gathering forms, setting out signs, and encouraging friends and neighbors to vote.
Why it's great:
You get involved in your own community, and it's a great way to meet your neighbors and those who live nearby.
You'll most likely get to meet who's running for office.
It's a great example for your family, particularly for young people who are close to voting age.
You'll still have plenty of time for other interests, since you'll only be needed once or twice a year.
If your loved one has always enjoyed following or talking politics, then this is a great way to stay engaged and focused on local and national elections.
How to do it:
Check out USA.gov to find out about volunteering for voting and election opportunities.
Contact your local polling place (the place where you vote) and ask if they're taking volunteers. Ask what jobs they have available and see if you and your loved one can work as a team.
Check with the Democrat, Republican, or other parties for ways to help their campaigns.