Activity of the Week
Visiting Small Museums
Last updated: Oct 08, 2012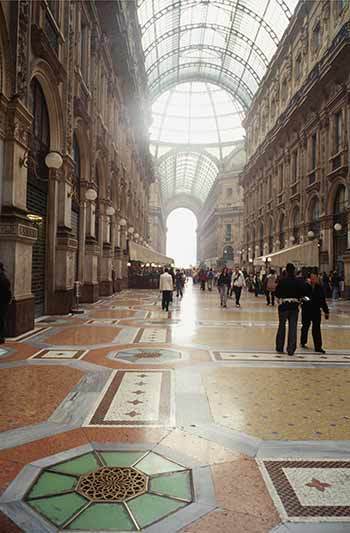 When's the last time you did something for the first time? For many caregivers and those they care for, monotony and the endless stream of medical appointments threaten to sap the joy and energy out of any day. So why not strike out and find whatever interesting, odd, quirky, and zany museum is near you? There's something about a collection of the unexpected that will give you a new reason to smile.
What you'll need:
Your car or some other means of transportation is all that's required.
Why it's great:
Our brains crave new experiences. That's when our synapses start firing, but we're also creatures of habit -- mostly boring habits. It takes a bit of effort to step out of the routine, but it's worth it. Whenever we're on a new road, figuring out directions, and experiencing something new, we come alive again.

Some small museums are weird -- the museum of pig hair, for example -- but others tap into the past. You can visit the Borax Museum, the Museum of Ether, or what about Silvio's Italian American Historical Artistic Museum, which includes a sculpture garden. (If you're lucky, he might tell you the sad tale of Moscio the Pig.)

You don't have to restrict yourself to museums only. Try visiting water towers painted with murals, smiley faces, and quotes -- or the world's largest catsup bottle, in Collinsville, Illinois
Or there's the replica of the Parthenon in Nashville, Tennessee. The important thing is the surprise and delight that's all around us. * There are folk festivals -- celebrating everything from storytelling to crawfish -- all across America. You'll get great food and entertainment just by discovering what's going on in your own community.
One of the best benefits of small museums or festivals is that you get to talk to interesting folks who share their collections, passions, and adventures with you.
How to do it:
Start asking around. Word of mouth is still the best way to find out what's nearby.

Visit Roadside America at www.roadsideamerica.com, type in your state, and find out what unusual and interesting museums, landmarks, and activities are near you.

Go to this great collection of American festivals: http://travel.nationalgeographic.com/travel/american-festivals/.

Check out the local and regional events in your area by contacting your local visitor's bureau (by phone or online).

Be sure to take photos, and share your amazing day with others. Nothing is a better conversation-starter than, "You'll never guess what we did today. . . ."