Activity of the Week
Thoughtful Downsizing
Last updated: Sep 03, 2012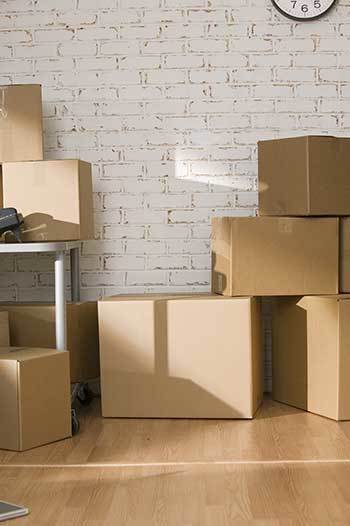 Downsizing can kick up all kinds of feelings: To many older adults, it can feel like they have to let go of parts of themselves and their lives. It can also feel freeing. It matters how you approach it. Thoughtful downsizing means creating an atmosphere where items can be cherished, shared, and even told good-bye in a way that brings closure and comfort.
What you'll need:
A camera
Some boxes you can decorate
Labels
A cold-glue gun
An old picture frame
A screen
Why it's great:
Clutter can affect how we feel. Too much stuff makes most people start to feel claustrophobic, and holding onto the past (literally) can be painful and block opportunities to make new memories.
Sharing our legacy, even if it's a teacup and saucer, a military pin or patch, or a purse, is a way to connect with others in our lives. Vintage items can be given to family members and friends who can enjoy and cherish an item they can't go and buy in a big-box store.
Downsizing a collection doesn't mean you have to get rid of everything. It means keeping items you enjoy. Sharing the rest or creating interesting displays can make old items feel new again.
Going through closets and drawers provides an opportunity to share stories, laugh, remember, and even provides an opportunity to talk about the future -- fears, concerns, and decisions -- that might be uncomfortable to address otherwise.
How to do it:
Prepare your boxes and other forms of storage ahead of time. Purchase hatboxes, heavy-duty paper, or plastic storage boxes at an office supply store, a big-box store, or -- for more unusual choices -- a thrift or vintage store. Cover with contact paper, wall paper, or paint with chalk paint. Mark boxes as "share with family and friends," "keep," and "repurpose" (which is just a less painful way to say "give away").
Go in beforehand and clear out the junk. Take in a trash bag and get rid of empty packages, items that have mold, are moth-eaten, or are stained. Do this alone so that you don't have to argue or try to prove why these items aren't salvageable.
Pick a time when you and your loved one are rested and in a good mood. Consider putting music on in the background, prepare something to drink, and make sure the lighting is good. Present this as an opportunity to make your loved one's life easier, lighter, and beautiful.
Sort quickly: share (don't decide what goes to who at first), keep, repurpose. Place items quickly into bins. Clean the empty area (use vacuum, wipes, etc.); make it look and smell good so that it's attractive. Decide if this is enough activity for one day. When you're ready to go back and tackle some more, choose a bin and begin to decide who might be the perfect person to enjoy each item. Label it, or attach a small note. Don't wait for a birthday or holiday; begin to share these items as soon as you can and try to have your loved one be there so he or she can see the joy of sharing.