Activity of the Week
Stones for Wise Words
Last updated: Sep 17, 2012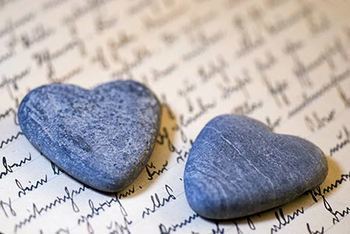 Most families have a few inspiring quotes or stories they say again and again. Why not capture them in stone? As much as you think you'll remember certain sayings, you might forget. Stones are a great way to capture the wit and wisdom that's unique to your family.
What you'll need:
River rock or stones (these can be purchased in bags at craft stores or bought in bulk or by the pound at garden centers)
Sharpies in various colors
A jar or basket for your collection
Why it's great:
Your loved one will feel honored to have his or her wit and wisdom written in stone (literally).
Stones are part of collecting your heritage. The sayings will be unique to your family and may reflect your faith, your culture, your humor, and what you all value individually and as a family.
Creating and reading these stones will also spark stories. It's a great conversational starter for family gatherings, so be sure to bring them out, read a few, and add new ones.
How to do it:
Choose a time when several family members are gathered and ask about quotes they've heard from their parents, grandparents, or other family members over the years. Use the energy of the group to help spark memories and enthusiasm.
Place the stones in the middle of the conversation -- on a table for example -- and place the markers nearby. Whenever someone has a quote to share, write it down. Even if the stones can't capture it all, write down the key words so the entire quote can be recalled easily later. White or silver markers are great for darker stones.
Spray or brush with shellac or spray varnish if you want to set your writing and give it a shiny surface.
Display your stones where they can be read and appreciated. Consider making a second set as a gift.
Be sure to ask family members where each saying originated. Try to uncover the story behind each saying.