Activity of the Week
Stamped Thank-You and Thinking-of-You Cards
Last updated: May 14, 2012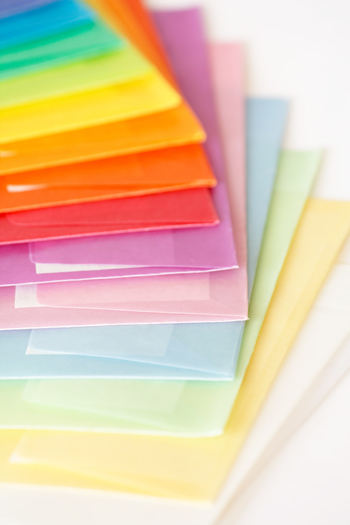 As delightful as it is to receive a card in the mail, it's just as satisfying to send one. Saying thank you to the nurse who took extra time with you on your last doctor's visit or sending a "Just thinking of you" card to a high school buddy can brighten the recipient's day. Store-bought cards are good, but it's even more thoughtful when you can create your own.
What you'll need:
A couple of stamps and ink pads (you can buy them at any craft store)

Plain cards and envelopes, or even postcards

Markers, glitter pens, and stickers to embellish your art work
Why it's great:
Stamps are easy to use.

Each card is unique. No two will come out the same. Mix colors, use glitter or different inks, and explore your creativity.

Being creative is deeply satisfying. You gain a sense of pride in what you create.

It's economical. Use what you have: card stock, construction paper, origami sheets, scrapbook or water color paper -- the more unusual the better.

Stamping can be enjoyed with your children or grandchildren or even a friend -- and a set of handmade cards makes a terrific small gift.
How to do it:
It's as simple as pressing a premade stamp onto an ink pad. You can get fancy and color the stamp with pens, or even overlay several stamps.

Embellish freehand. Can you draw a flower, stars, a trellis, or leaves? Try your designs on a scrap sheet of paper until you come up with a style you like.

Perfection isn't the goal. Your family and friends will appreciate the card because you took the time and effort to make and send it. That's the gift.

Don't stop there! Get out the stickers, the confetti, rhinestones, and scrapbooking supplies. Cards are supposed to be joyful, so be sure yours is guaranteed to make someone smile.