Activity of the Week
Organize a Care Items Swap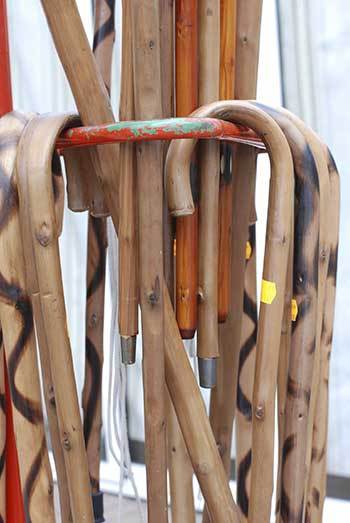 All Rights Reserved
Do you have a walker you're no longer using? Or a bed rail or cane? If your older loved one attends an adult daycare group, Sunday School class, or a bridge or book club, ask around and find out what items folks are no longer using. Then either swap them or donate them to a local eldercare group.
What you'll need:
Good old word of mouth works best, but you can also use e-mail or Facebook. If you have you're a sizable group, create a flyer, or just pass around a list of available and needed items.
Why it's great:
You get to clean out your closets.
You get new (to you) items that would otherwise cost money.
It's community recycling. What you no longer need might be just right for someone else.
You get to make new connections.
How to do it:
Spread the word among your group.
Make a list with two columns: one listing items to give away and one listing what you might need.
Decide on a swap day when all of you will bring in your gently used items.
If you have quite a few items to donate to a local adult daycare or senior center, plan a time when several people can go (it's more fun that way).
You might even come up with a raffle item or two, such as a handmade quilt. Let everyone contribute $5 and see how much money you can raise for a good charity.