Activity of the Week
Home Documentation
Last updated: Jun 04, 2012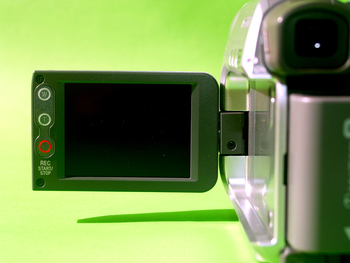 Home documentation is a practical and often necessary way to spend a few hours. You may choose to videotape your items for insurance purposes. Also, be sure to keep notes about any special trinkets, books, or other objects.
What you'll need:
A video camera (you can even borrow one), camera, or phone that has a camera

Labels (the sticky kind, or even medical tape) and a sharpie

A small notebook to record notes about special items
Why it's great:
Documenting your items is smart. You'll have a detailed list in case there's a natural disaster, such as a flood or fire, or a break-in.

You get to revisit your collections. We tend to forget about all the interesting objects we have, especially those that are hidden in drawers and closets. Take a few moments to enjoy a lifetime of memories. No doubt you'll find items you forgot you had!

Each object has a story. Recall your adventures, heartbreaks, triumphs, and tragedies as you explore your own house.

Feeling cluttered? Sorting and sifting through your items can actually make you feel mentally and physically lighter.

What better way to downsize than to go through each room of your house and decide what to keep and what you're ready to sell, donate, or throw away?
How to do it:
Videotaping is usually the easiest way. As you walk around each room and open drawers and closets, talk about special items that capture your attention. It's not only for insurance purposes but also for your family legacy.

Use a camera or a camera phone, too. You might want to snap photos of sentimental items. That way, when you need to move or downsize, you can let that item go but keep the memory.

Mark your items with a label, or simply write on them with an indelible marker.

Ditch expired meds, pantry items, and other items that have seen their better days.

Don't forget your local shelters. Share your coats, hats, suits you never wear, linens, and other items that struggling families can really use and appreciate.