Activity of the Week
Historical Tours
Last updated: Aug 27, 2012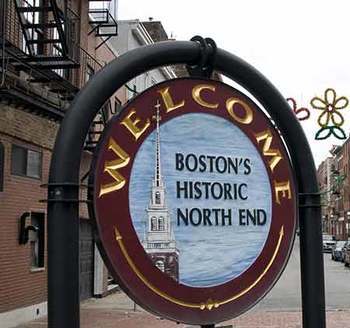 Ghost tours, historical home tours, small-town history tours, lighthouse tours, and historical reenactments are great ways to lure your loved one out of the house. Most tours have minimal fees, take less than an hour, and can be customized for an older adult's needs.
What you'll need:
Transportation
Snacks and other items to make a short trip comfortable
Why it's great:
You and your loved one may learn things about your hometown that you never knew. It helps you feel connected to the people, landmarks, and events that have occurred in your own neck of the woods.
It's a great outing for your mom, dad, spouse, or grandparents. Women might enjoy a historical home tour (check during the holidays), or the man in your life might want to check out a battle reenactment, a fort, or a war monument.
You can continue to learn at home by going online and checking archives or old local newspapers.
You can join historical societies and find others who enjoy learning about history.
How to do it:
Begin by imagining a 50-mile circle around your home.
Contact your local visitor's bureau, by phone or online. They'll have a list of historical sites and events within the area you're considering
If you think your loved one won't jump at the idea, tell him or her that you want to try it. Or don't offer a choice; just go. Sometimes we have to offer a little bait -- an ice cream or a cupcake as a treat at the end.
Be sure your loved one can hear. Talk to the guide ahead of time and find out when it's less busy or where it's best to sit or stand to hear well. Don't be shy about asking for these considerations. They're usually happy to accommodate.
Branch out. After you try one or two outings, plan a day trip and venture out a little farther.
Talk about your adventures. Half the fun of a journey is the sharing. Consider inviting someone else along on your next trip -- maybe a visiting family member or friend.